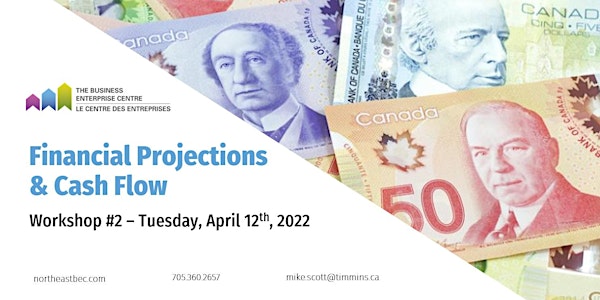 Starter Company Plus: Financial Projections & Cash Flow w/ Jeremy Elomaa
Predict your business revenues and expenses and realize your profitability with Jeremy Elomaa from The Business Enterprise Centre.
About this event
Many grant and loan applications will require a minimum of three years of financial projections along with your business plan. Learn key terms and concepts in order paint a financial picture of your business' future with our Financial Projection Template.
Contact Mike Scott at mike.scott@timmins.ca or (705) 360-2657 to discuss your eligibility for the Starter Company Plus program.