Description
Starting a Creative Business is a one-day workshop for artists/creative professionals from all artistic disciplines thinking about starting a business. It provides the basic tools of creating, developing and putting together a solid creative business idea that will shape the business plan.
Through interactive, reflective, and writing activities that correlate with a workbook, participants get to step into the business mind frame and leave with the key components of their business more clearly defined.
Takeaways for participants
Step into the business mind frame
Build a bridge from creative professional to creative business
Clarify your business idea, direction & create the base of your business plan
Get to know your local business and creative sector supports and community
Guest speaker:
Susan Holland,Curator at the John M. Parrott Art Gallery
Hri Neil, multidisciplinary artist and curator centered on sound, video, installation, and performance
Facilitator:
Snjezana Pruginic is a creative business professional and facilitator with over 10 years of experience in the creative sector as a dancer, producer, writer, community art facilitator and art manager. She is also the co-founder and facilitator of "Business of Arts", an art entrepreneurship workshop for visual artists.
"Starting a Creative Business" is an initiative of WorkInCulture to support creative professionals of diverse artistic disciplines who are thinking about building a creative enterprise.
Agenda for the day
Introductions, Welcoming and Logistics
Getting into the business mind frame
Defining your skills, strengths and passions
Finding the sweet spot (your business)
Mapping your idea / business (and building the frame of the business plan)
Your business vision
Your business goals
Business Analysis
The Heart of Your Business
The problem
The value
The purpose
Who are your clients?
Creating your client avatar
Putting it all together (Business Plan Structure)
Next Steps and Action points
Your Community (including guest speakers)
Workshop includes a workbook handout to prepare you for your next steps.
Lunch and refreshments are included.
---
"Starting a Creative Business - in Belleville" would not be possible without the following partners.
Presenting Partner: John M. Parrott Art Gallery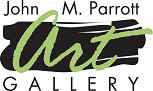 Since 1973 the library gallery has been a cultural hub for the city and region, providing an exhibition space for local, national and international artists and has acted as a social and educational venue as well. Many changes have occurred over the years, but the John M. Parrott Art Gallery continues in its role as the only public art gallery of the Quinte region.
Funder: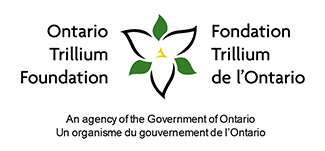 An agency of the Government of Ontario, the Ontario Trillium Foundation (OTF) is one of Canada's largest granting foundations. With a budget of over $136 million, OTF awards grants to some 1,000 projects every year to build healthy and vibrant Ontario communities.