Description
This one-day workshop provides the basic tools of creating, developing and putting together a solid creative business idea while beginning the process of constructing the accompanying business plan. Through interactive, reflective, left-brain and right-brain activities the participants get to step into the business mind frame and leave with the structure of their business more clearly defined.
Takeaways:

Step into the business mind frame.
Build a bridge from creative professional to creative business.
Clarify your business idea and direction and create the base of your business plan.
Get to know your local business and creative sector supports and community.
Guest speakers:
Facilitator:
Snjezana Pruginic is a creative business professional and facilitator with over 10 years of experience in the creative sector as a dancer, producer, writer, community art facilitator and art manager. She is also the co-founder and facilitator of "Business of Arts", an art entrepreneurship workshop for visual artists.
"Starting a Creative Business" is an initiative of WorkInCulture to support creative professionals of diverse artistic disciplines who are thinking about building a creative enterprise.
---
Agenda for the day
Introductions, Welcoming and Logistics
Getting into the business mind frame
Defining your skills, strengths and passions
Finding the sweet spot (your business)
Mapping your idea / business (and building the frame of the business plan)
Your business vision
Your business goals
Business Analysis
The Heart of Your Business
The problem
The value
The purpose
Who are your clients?
Creating your client avatar
Putting it all together (Business Plan Structure)
Next Steps and Action points
Your Community (including guest speakers)
Workshop includes a workbook handout to prepare you for your next steps.
Lunch and refreshments are included.

---
"Starting a Creative Business - in Hamilton" would not be possible without the following partners.
Presenting Partner: Hamilton Art Council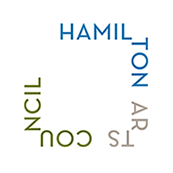 The Hamilton Arts Council exists to strengthen the role of the arts and culture in the City of Hamilton by making the arts accessible and relevant to the entire community.
Its mission is to communicate, advocate and mediate for the arts and the role of the arts in the community of Hamilton.
Space Sponsor: Theatre Aquarius.

Theatre Aquarius is Hamilton's regional professional theatre, creating outstanding, accessible, live theatre that entertains, challenges, and educates our audiences. Producing a Mainstage season of six productions and a Studio Theatre series featuring work by emerging and mid-career artists, Theatre Aquarius attracts 120,000+ visitors with 150+ theatre events annually.
Lunch Sponsor: City of Hamilton | Economic Development Department

The Hamilton Small Business Enterprise Centre (SBEC) provides the information and tools that entrepreneurs need to grow their businesses. Operating as an arm of the Economic Development Division of the City of Hamilton, the Centre is a one-stop source for business information, guidance and professional advice on starting and running a successful business – for both start-up and growing businesses.

Funder: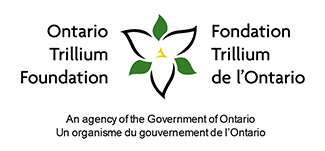 An agency of the Government of Ontario, the Ontario Trillium Foundation (OTF) is one of Canada's largest granting foundations. With a budget of over $136 million, OTF awards grants to some 1,000 projects every year to build healthy and vibrant Ontario communities.