Sales Have Ended
Ticket sales have ended
Sorry, online ticket sales are now closed.
Sales Have Ended
Ticket sales have ended
Sorry, online ticket sales are now closed.
Description
Starting Lean and Scaling Fast with Charles Mire and Karl Ortmanns

Overview of the Session
Join this workshop for an in-depth overview and a guide to bootstrapping hardware startups with Charles Mire and enhance your sales capabilities with Karl Ortmanns
---


Session Schedule
8:30 AM: Check-In and Light Breakfast
Attendee check-in. A light breakfast and coffee will be served in the Charles Xavier room on the third floor.
9:00 AM: Financing and Bootstrapping Your Startup; Getting to Your MVP

A comprehensive introduction to hardware startups, including review and discussion of key theory, problems, and tools for financing and bootstrapping. How this differs and what should be done in software and hardware startups will be compared and explored.
Part 1: Financing and Bootstrapping Your Startup
Reviewing what a startup uses cash for (hidden costs of running a business, insurance, inventory, supplier samples, shipping costs, packaging, etc...).
Overview of Four Primary Financing Options: Investment (Friends & Fools, Angels, VC), Bank Loans, Canadian government grants/loans, and sales
Why sales is your best financing option?
When are you ready to raise investment (metrics, researching investors, buckling up for fundraising mode)?
What is a Seed Round vs Series A?
Further resources.
Part 2: Building your financial model
You will learn how to build your finandial model from the ground up and test it. You will get access to a custom module normally only accessible to TechStars companies.
Part 3: Getting to the MVP
Identifying the problem and figuring out the product/market fit.
Verifying the product/market fit with beta customers, including market pricing and how it flows into financial models.
Staying close to the customers, finding your champions and helping them succeed.
Getting feedback early and often, then using this feedback to iterate and add more features.
Adjusting pricing.
Generation 2 and beyond.
12:00 PM: Learning Lunch
Peer-to-peer networking and facilitated discussion. Lunch will be served in the Charles Xavier room on the third floor.
1:00 PM: Sales Bootcamp
Generating revenue and cash flow is a primary concern for startups. Developing and qualifying potential customers, building a pipeline, and closing the deal will be discussed. How sales cycles and processes differ between hardware and software companies will be explored.
Part 1: General Sales
Part 2: Software Sales
Part 3: Sales for Hardware Companies
Cash is Kind and sales

Sales pressure with inventory
The Sales Cycle: mass market vs. upmarket; inbound vs. outbound
Managing the Sales Funnel
Accounts Receivable Insurance
Pricing
4:30 PM: Review and Wrap Up
Recap of bootcamp principles, applications, takeaways and equip participants with everything they'll need to know to start lean and scale fast.

---
About the Speakers
Charles Mire, Co-Founder & CEO at Structur3D Printing
Charles is originally from Texas, where he worked as a backend Unix developer for about 10 years before deciding to switch tracks to become a scientist. He went on to pursue a MSc in applied physics from the University of Texas and then obtained a PhD in chemistry from the University of Wollongong in Australia.
After completing his PhD, Charles and his family immigrated to Canada. They fortunately settled in the Kitchener-Waterloo area, where Charles connected with the local startup scene. After a few years of extensive networking and working at a number of local startup companies, he took the plunge and launched Structur3D Printing in 2013. Since then, the company has graduated Communitech's HYPERDRIVE Accelerator program, successfully launched a kickstarter campaign, and sold hundreds of its Discov3ry extruders worldwide.
Check him out on social media:
Linkedin: https://www.linkedin.com/in/charlesmire/
Karl Ortmanns, Sales Enablement Manager at Clearpath Inc.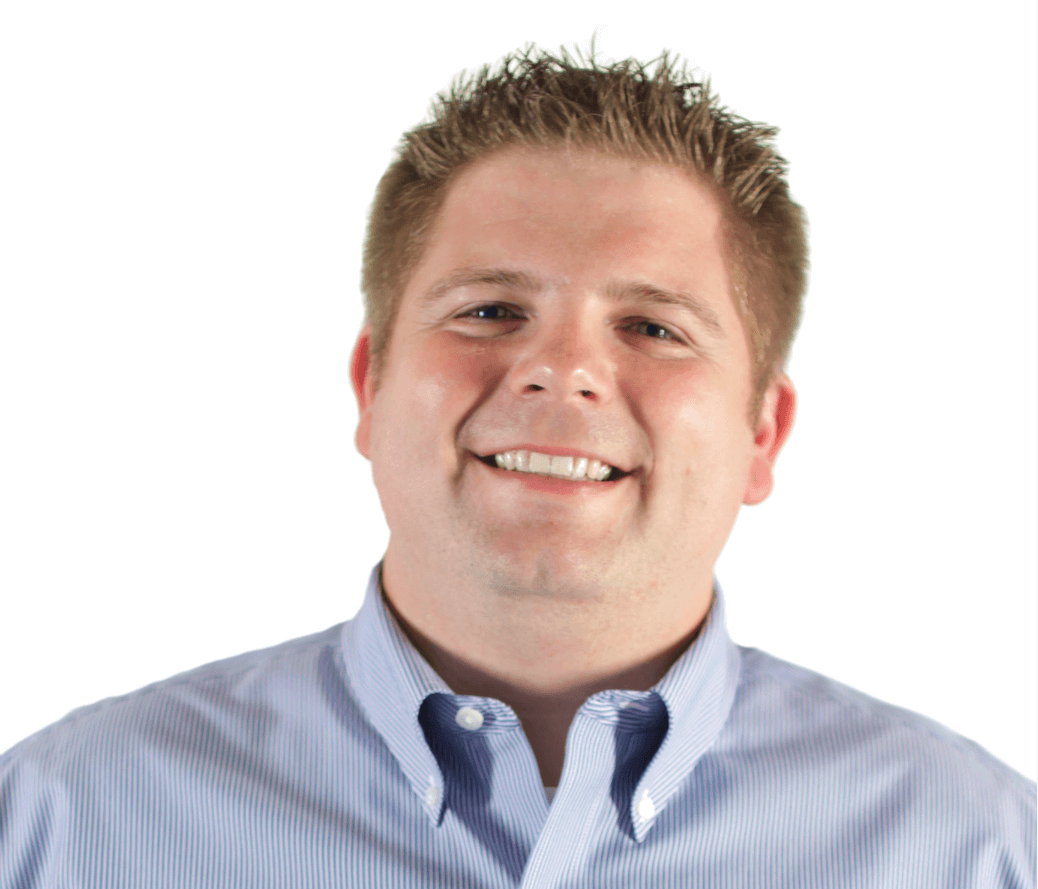 Being drawn to disruptive technology, Karl has over 10+ years in Technology sales & marketing where he worked in strategic sales, enablement, operations and account management positions at leading organizations including Salesforce.com, Vidyard, and BlackBerry. Being an early team member at Vidyard, he went through 2 funding rounds and saw the company scale to 150 employees. Karl's greatest strengths are his creativity, drive, and leadership. He holds two degrees from Acadia University where he was a five-year starter on the Football team. When he isn't at work, you can find him playing with his kids, coaching several sports or smoking meats on his Big Green Egg.
Check him out on social media:
Linkedin: https://www.linkedin.com/in/karlortmanns/, Twitter - @KarlOrtmanns67
---
What's included in your ticket?
Full Day Bootcamp

Question and Answer Period with Charles and Karl

Light Breakfast and Lunch
---
Terms of Attendance:
By attending this event, you agree to the following:
1) Video and Audio Recording. The ACTION Conference team may be video-recording the entire event so that it can develop next-generation educational materials for entrepreneurs. It will control all the rights to the content and distribution of the raw and resulting materials.
At the team's discretion, content perceived to be confidential may be removed during the editing process in order to promote a more transparent and tailored learning environment during the workshop.
2) Feedback. All attendees will fill out and submit our feedback form to provide ACTION with insights about their experiences at the workshop.
3) Follow-up with Attendees. ACTION will reach out to attendees to confidentially inquire how useful the content was, how it has been implemented, and the experiences of attendees implementing it, etc.