Join This Startup Founder and New Business Owner Masterclass Today!
About this event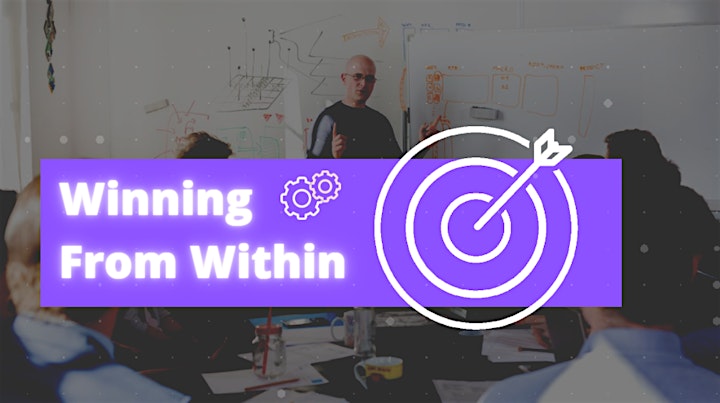 Join This Business Owner and Startup Founder Training Today!
If you aspire to be your own boss and turn your side hustle into a real full time deal while becoming free of the regular 9-5.
If you are a business owner or a startup founder and have no idea how to set the right goals for the long term success of your startup business.
If you already have a clear vision for your business but have no idea what steps need to be taken to in order to get to those goals
If you already have a clear direction laid out for your startup but want to know how to get others to contribute, building a successful team, and engaging your employees in the goals.
THE MISSION OF THIS WEBINAR:
0. ENTREPRENEURIAL SPIRIT: POWERING THROUGH UNSTABLE TIMES
Reminder: Time invested does not equal the size of outputs generated. For a startup owner, maximizing impact and minimizing investments is an art that pays off in the longer run.
Build: An resilient entrepreneurial mindset that will allow you to power through difficult and unstable times. You are stronger than you think and your business is more powerful than you know - unleash the power within.
Simplify: Success does not have to be a long-hauled complicated process. Simplify your path to success through structured and well directed goals for yourself and your business.
1. EXECUTION: DELIVERING WILDLY IMPORTANT OUTCOMES
Remember: No dream or goal is too big for a determined entrepreneur. Thousands of lives can be improved if one prioritizes the execution of innovative ideas.
Learn: How to turn your biggest aspirations into tangible achievements through minimal actions, planning, and time investments.
Transform: Get into an entrepreneurial mindset to build resilience and what are the ways to consistently take actions that align with longer term goals.
2. ENGAGEMENT: GETTING OTHERS INVOLVED
Remember: It is never too early to involve others in your dreams. Understand why it is important to inspire others through your message.
Learn: How and where to build a team of like-minded, inspired action-takers to generate real results.
Get to know: Why is it important to clearly communicate business goals consistently. And, how to set transparent and actionable long term business visions.
3. ENCOURAGEMENT: SPREADING INSPIRATION LIKE A WILDFIRE
Understand: You cannot be doing everything by yourself if you truly desire to see your business reach new heights. Why and how to encourage employees and teams to actively take responsibility.
Team: How to keep employees inspired through difficult and unstable times without micromanaging.
Learn: Tricks and hacks to consistently encourage employees and how to provide data-backed feedback to improve results.
--------------------------------------------------------------------------------

This Startup Founder and Business Owner Webinar will be Delivered ONLINE

---------------------------------------------------------------------------------

Startup Mentorship Event | Learn to build Startup Business | Startup | Entrepreneur | Entrepreneurship Workshop | Entrepreneur Class | Tech Workshop |Bootcamp | Tech Class | Tech Webinar | Entrepreneur Bootcamp | Entrepreneur Webinar | Startup Webinar | Startup Class | Entrepreneur Conference | Startup Conference | Tech Startup Conference | Business Conference | Business Networking | Startup Networking | Startup Classes | Entrepreneur Classes | Business Training | Entrepreneurship Training | Startup Training | Entrepreneur Training | Tech Workshop | Startup Workshop | Entrepreneur Workshop