Description
Startup Canada Regional Awards (BC & The North) - Enjoy a toast as we celebrate the movers and shakers of the West Coast entrepreneurship movement at the Startup Canada Regional Awards, a red carpet event!
"A culture in Canada that celebrates entrepreneurship, innovation, and offers end-to-end support for entrepreneurs will position Canada as a beacon of entrepreneurship globally," said Victoria Lennox, CEO of Startup Canada. "The Awards give national recognition to those working to make Canada one of the best countries in the world to pursue and invest in world-leading enterprises."
The Startup Canada Awards are the hallmark event celebrating and distinguishing the Canadian entrepreneurship community.
Presented by

The British Columbia and the North Regional Awards Ceremony is brought to you in partnership with our Regional Partner, SpringU.is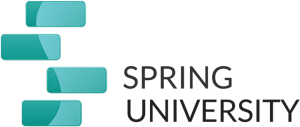 *The time and date of the Startup Canada Regional Awards in the West Coast are not finalized and are subject to change