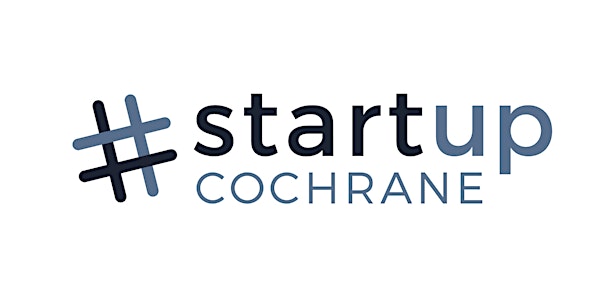 Startup Cochrane - Monthly Networking Event
#Startup Cochrane & Innovate Cochrane
Date and time
Tue, Mar 28, 2023 7:00 PM - 9:00 PM MDT
Location
The Corner Coworking & Co-warehousing 225 Railway Street East Cochrane, AB T4C 2C3 Canada
About this event
TUESDAY 28th MARCH- #Startup Cochrane & Innovate Cochrane.
With The Station in Cochrane opening soon, opposite the Cochrane Public Library, we'll have a transit and innovation hub in Cochrane. The board of Innovate Cochrane, who will be involved in the Innovation Hub, are joining our monthly event again and want to hear from you and other local businesses & startups.
What do you need to grow your startup or business, what will keep you in Cochrane?
What can you bring to Innovation in Cochrane?
===========================
WHEN: Join us on the FOURTH Tuesday night of each month, 7 PM – 9 PM.
COST: For now, there's no cost…also no prizes. (We're just getting started)
What can I do? How do I get involved?
For these events to be a success, and to grow the local #startup community, we need entrepreneurs at all stages of the startup & launch phases.
Got a new idea?
Have a concept you are curious about?
Ready to pitch for funding?
Looking to grow an existing business?
PLUS
Have you launched a new business already?
Are you an investor?
Been involved in startups before? (Successful & less successful)
Just plain curious?