Description
Inspiration, connections and opportunities await you at the Canada-China Startup Conference: Inspiration-without-Borders, presented by the China-Canada Junior Chamber of Commerce. Hosted at the beautiful Belvedere Hall in Old Port, Montréal, this national event aims to evoke your entrepreneurial dreams through TED-style talks and help build valuable connections at the networking cocktail.
Prestigious guest speakers include but are not limited to:
- Chairman of world-renowned Sid Lee
- Forbes Top 30 Under 30 winner
- Global Best Startup Award winner
- Canada's first astronaut
- Canada's youngest female Member of Parliament
Highlights:
-15 distinguished speakers
-30 HR & senior management from Fortune 500 or Top 100 Canadian companies
-50 founders and CEO from startups
-300 attendees from all over Canada
Agenda:
---
• Registration & Networking 1:00 - 2:00
• Opening Ceremony 2:00 - 2:30 Dr. Peng Du, Marc Garneau, Neil Zhang, Melanie Joly & Bernard Betts
• Keynote 1 2:30 - 3:00 Danny Bergeron - Founder & CEO of Mokko Studio
• Keynote 2 3:00 - 3:30 Derrick Fung - Founder & CEO of Tunezy
• Coffee Break 3:30 - 3:45
• Keynote 3 3:45 - 4:15 Vladimir de Suarez - Founder & CEO of CorporateStays
• Keynote 4 4:15 - 4:45 Amanda Williams - Co-founder & CEO of Fabule
• Keynote 5 4:45 - 5:15 Jeffrey Dungen - Co-founder & CEO of ReelyActive
• Coffee Break 5:15 - 5:30
• Keynote 6 5:30 - 6:30 Bertrand Cesvet - Chairman of Sid Lee, interviewed by Karl Moore
• Closing Ceremony 6:30 - 7:00 Laurin Liu, Daniel Li-Wen Chuang and Jean-Pierre Desrosiers
• Networking Cocktail & Hors d'oeuvre 7:00 – 9:00
Featured Keynote:
---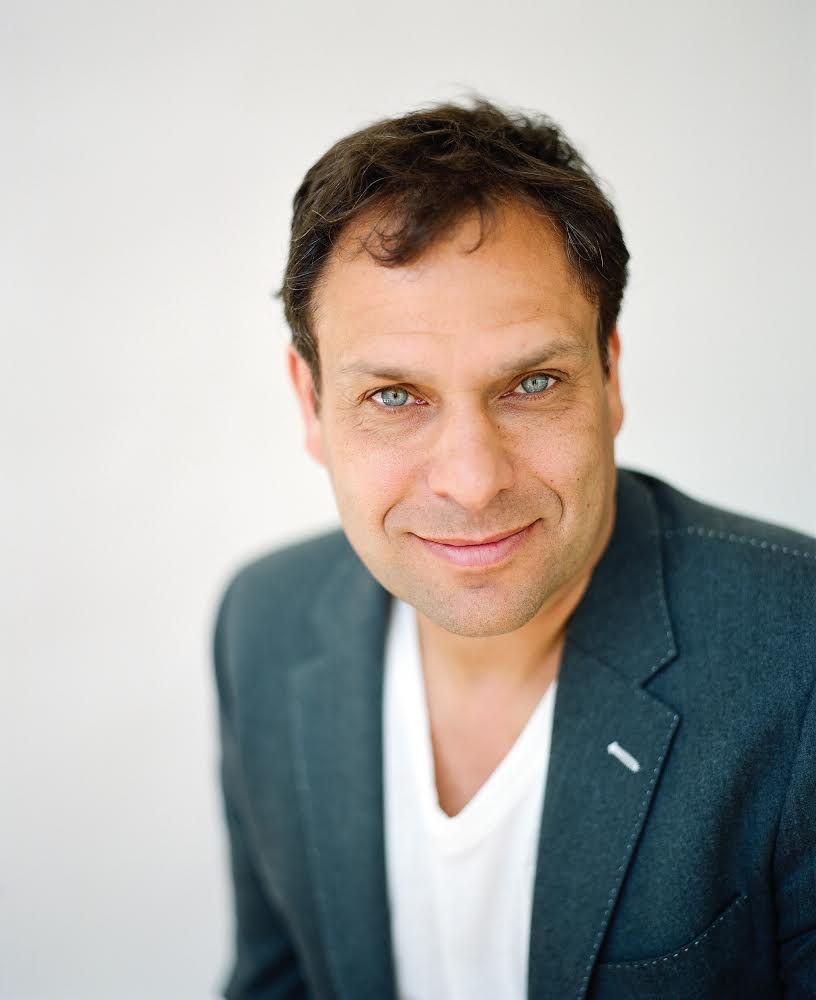 Bertrand Cesvet - Executive Chairman of Sid Lee
Top-tier brands such as adidas, Red Bull, Absolut vodka, Facebook and Cirque du Soleil-all have one thing in common- they have all taken advantage of the largest commercial creativity firm, Sid Lee. As the Executive Chairman of Sid Lee, Bertrand has transformed a small shop of 10 employees to an international powerhouse recognized internationally for its creativity, originality, and unique business model. He has overseen the opening of four new ateliers over the past few years, in Paris, Amsterdam, Toronto and New York. This experienced entrepreneur will provide insight on how he facilitated this impressive transformation, and inspire all attendees with the meaning of a truly successful startup.
In conversation with Dr. Karl Moore.
Keynote Speakers:
---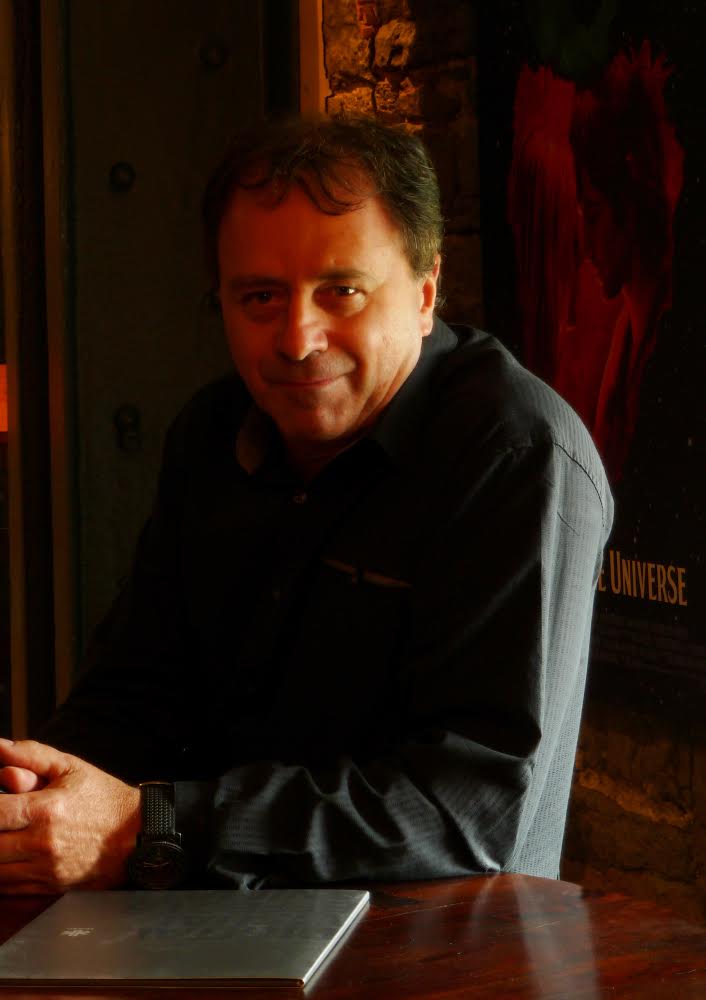 Danny Bergeron - Founder & CEO of Mokko Studio
Were you impressed by the movie X-Men, Underworld, or Riddick? If the answer is yes, you need to give kudos to the Canadian pioneer of the computer-generated animation industry- Mokko Studios. Co-founder and CEO Danny Bergeron first began in 2003 with the mission to push the creative and technical limits of visual effects and animation for film, television, and commercials. As a seasoned entrepreneur, Danny has worn many hats, but consistently continues to bring an unerring passion to servicing the global market through large-scale entertainment projects. With the belief that there is a story behind everything, his stories on his successes and failures will surely inspire even the most reluctant entrepreneurs.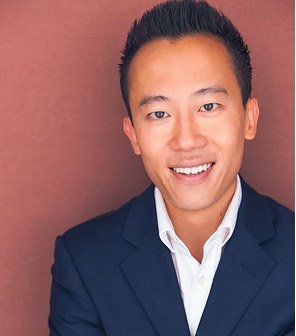 Derrick Fung - Founder & CEO of Tunezy
Along with Lady Gaga and Drake, Derrick Fung was nominated as part of the Forbes Top 30 under 30 in the Music industry. As the founder of the popular music website Tunezy, Derrick Fung was nominated for Ernst & Young Entrepreneur of the Year Award (2013). At such a young age, he has already accomplished much as an entrepreneur, a former investment banker and a contributing writer for Forbes. In 2011, he founded Tunezy, a website allowing fans to pay for unique music experiences, including backstage passes, meet and greets with their favorite artists, and private online chats. After such a success, he did not stop there. He is actively seeking new possibilities and making many first steps. Still think you are too young and inexperienced to start your own business? Derrick Fung will prove you wrong.
Vladimir de Suarez - Founder & CEO of CorporateStays
When you realise that life is a journey, you start to treasure every trip and every stay. The conventional hotels will no longer be the preferred choice for hospitality. With CorporateStays, your destinations will always be imbued with an ideal experience tailored with only you in mind. This company offers a team of passionate corporate housing specialists who customize your choice of furnitures and designs. As the founder of this company, Vladimir De Suarez is a young and successful entrepreneur who has gained several awards such as Panama's Consumer's Choice Award (2009-2010) and Best Place to Live In Award in Travel and Leisure Magazine (2011). With his expertise and experiences, he has revolutionized the way people travel. Let him share with you the reality of creating a supply to create demand.
Amanda Williams - Co-founder & CEO of Fabule
Imagine having a smart home where your kitchen cooks for you and your bed makes itself for you. It is definitely Ms. Amanda Williams' next project. Their first smart home design art piece is the bright desk lamp called Clyde. Clyde interacts with the environment in anyway you want: response to touch, ambient light levels, or remote control. It can be any color, shape, brightness based on your mood. As a Co-Founder of Fabule Fabrications and Wyld Collective she's in charge of creating beautiful interactions and hardware. The future and opportunities in her creative world is endless.
Jeffrey Dungen - Co-founder & CEO of ReelyActive
Imagine stepping into a room and having it adapt to you. The lights dim to just the right level and the heating sets itself to the point you feel most comfortable. No buttons to push, no commands to enter. This is what a smart space feels like. For this overdue demand, the Internet of Things provides the solution. ReelyActive, a technology company which was recently crowned the "World's Best Startup" at Startup World, is using its "invisible" technology to provide computers with a digital awareness of the physical world. The CEO and co-founder of reelyActive, Jeffrey Dungen, is a computer engineer with abundant experiences in hardware and geolocation startups. As a practical idealist, he is keen on advancing technology in the public interest with benefits extending to everyone. You think its hard to change the world? Let Jeffrey Dungen tell you how much fun he's having by doing it.
Opening & Closing Speakers:
---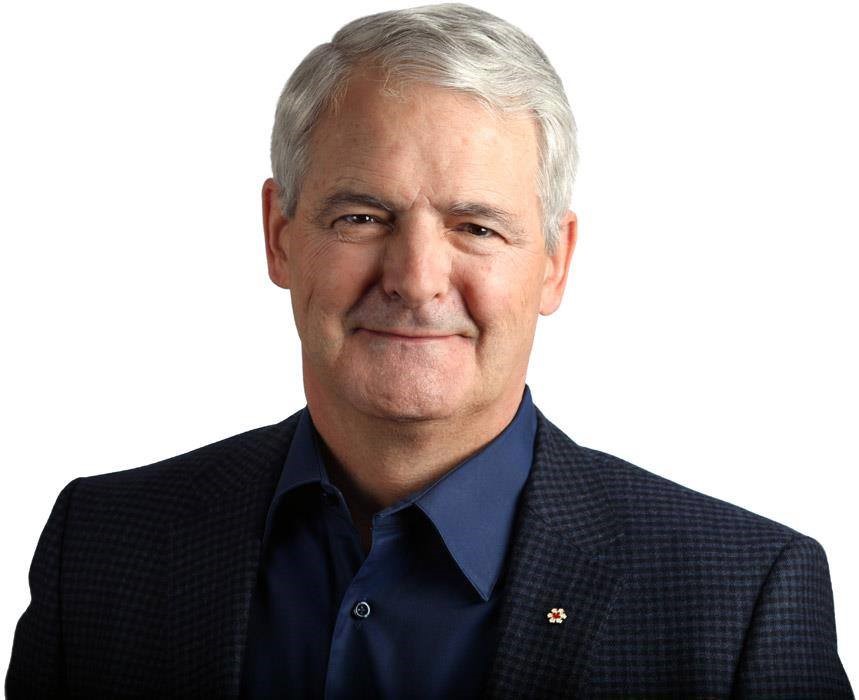 Marc Garneau - Member of Parliament
After serving as one of the first Canadian Astronauts to fly in space, Marc Garneau was active in the Canadian Space scene before leaving to pursue a path in politics. He is the Member of Parliament for Westmount - Ville-Marie and the Liberal Critic for Foreign Affairs and La Francophonie. He has served previously as the Liberal critic for Industry, Science, and Technology. Marc Garneau's outstanding dedication to Canada displays exactly the type of commitment required to truly make a difference.
Neil Zhang - President of Canada-China Chamber of Commerce Quebec
As the President of China WindPower Canada, Neil Zhang has accomplished too many extraordinary titles in his career: the chief representative of China Wind Power Group Limited in Canada, CWP USA Inc. EG Solar Power Inc, the executive director of Canada China Chamber of Commerce, and the president of Canada China Chamber of Commerce Quebec chapter. It draws wonders how one manages time and what secret key to success brought him so far. After obtaining his master's degree from Tsinghua University in China, Mr. Zhang organized and set up the China Wind Power Group Limited team in Canada and America, and led the research and development of renewable energy resources. More exclusive stories will be shared about this extremely successful businessman, from which you may find the one that best inspires you.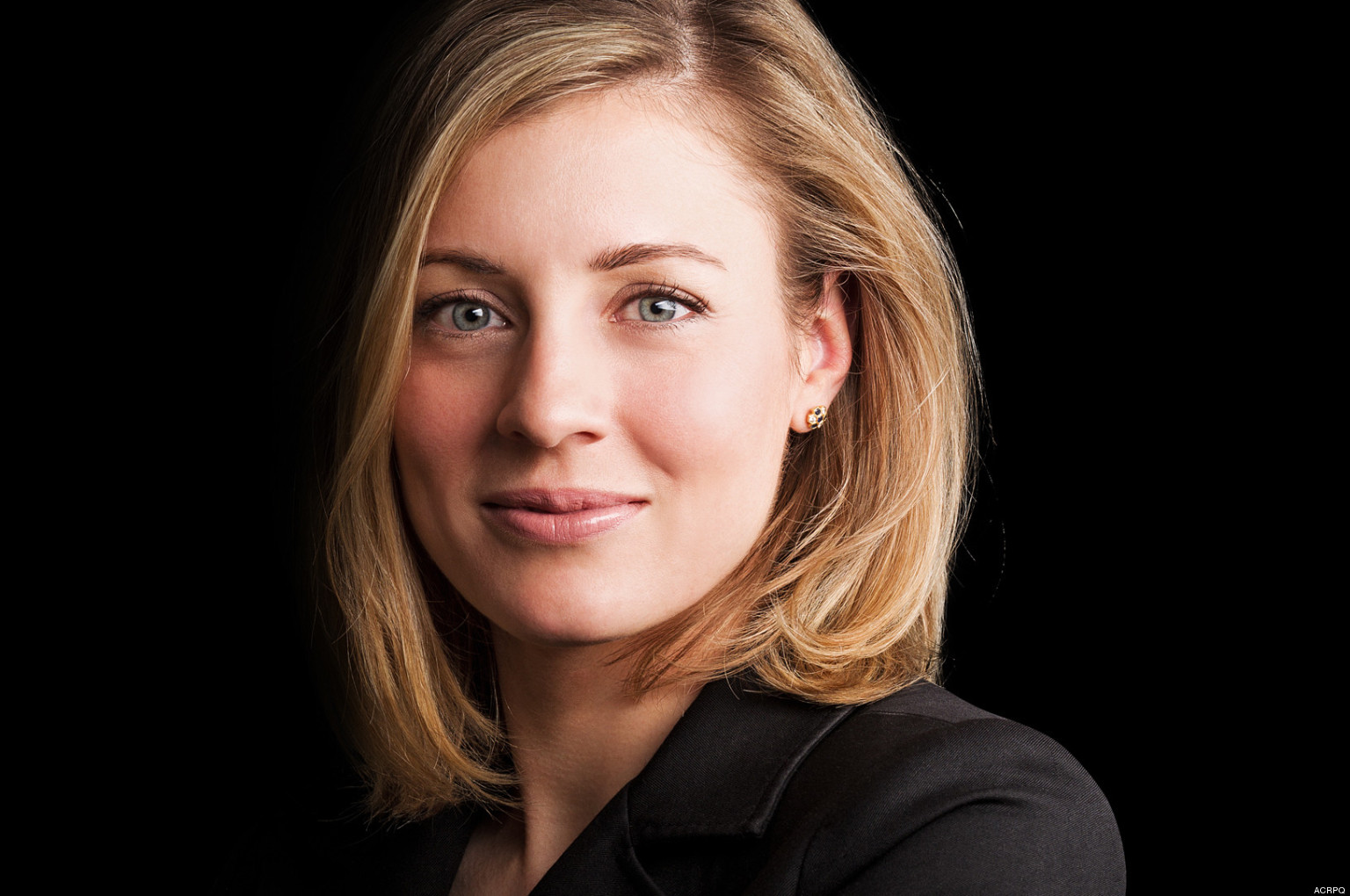 Melanie Joly - Co-founder of Génération d'idées
Being the co-founder of "Génération d'idées", a non-partisan political reflection group for young people, Madame Mélanie Joly has always been an active member of the community after her candidacy for Mayor of Montreal in June 2013. Her active participation also extends to her seat on the board of directors for Quebec Pension Plan, Orchestre symphonique de Laval, Musée des arts contemporains de Montréal, as well as the CHUM Foundation. Madame Joly graduated from Université de Montréal with a Bachlor of Law and pursued her studies at Oxford University to obtain her Magister Juris. As a lawyer, she specializes in civil litigation, commercial law, administrative law and insolvency. Joly was named Quebec Women of the Year named by Elle magazine in 2008 as well as Quebec Women Top 15 by Les Affaires 2009. Her successful experience as an entrepreneur, politician, lawyer and public speaker will inspire generations of young people especially young women all around the world.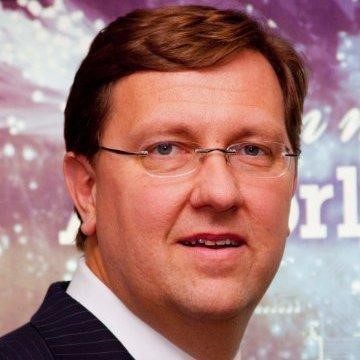 Bernard Betts - VP Worldwide Operations of Future Electronics
As the 3rd largest electronic component distributor, Future Electronics remains low key in the advertising sector. However, when it comes to inspiring his own employees, Vice President of Worldwide Operations Bernard Betts maintains a high profile. He has a strong passion to draw out people's greatest potentials to exceed corporate objectives. Staffing, structuring, and maintaining a productive team of highly skilled employees are his strengths. With over 25 years of solid business experiences in supply chain arenas and green-field start-ups in China, Mr. Betts has a lot to share.This is your chance to learn from the master.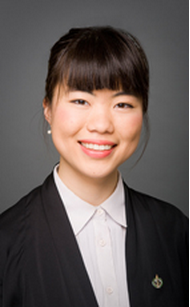 Laurin Liu - Member of Parliament
After winning the election in 2011, Laurin Liu became the youngest female Member of Parliament in Canadian history. Utilizing her extensive experience in politics from McGill University, she is currently serving the constituents of Rivière-des-Mille-Îles. Prior to assuming office, she was the Political Campaigns Coordinator for the Students' Society of McGill University and served as the co-president of the youth wing of the NDP (Quebec Section). She is currently the Official Opposition deputy critic for Science and Technology, and was previously the deputy critic for the Environment. Recently, she tabled the intern protection bill C-620, calling for protection for interns working in federally regulated industries. Her successful and empowering experiences provide a great platform to inspire the young and ambitious attendees.
Daniel Li-Wen Chuang - Associate Manager, Sun Life Financial
If you think university is your learning journey's last stop, Mr. Daniel Chuang will tell you a different story: graduating and beginning a career is only the starting point of your learning process. Current Associate manager at Sun Life Financial, Mr. Chuang has a career path that should be a model for many young people pursuing finance related fields to follow. Award receiver of Queen Elizabeth II Diamond Jubilee Medal, Mr. Chuang constantly looks for areas of self improvement and his determination to work brought him great recognition. Besides being a committed professional, Mr. Chuang is also vigorously involved in his community as a member of Board of Director of Chinese Family Service of Great Montreal. Meet this well achieved man who has much to say to the young generation about how to work with dedication and be an enthusiastic learner.
Jean-Pierre Desrosiers - Partner of Fasken Martineau LLP
It is hard not to be impressed by a man who is at the same time a modest person, an actively involved member in his community and a successful business leader. Meet Mr. Jean Pierre Desrosiers, a partner at Fasken Martineau, the number one law firm in Canada. With solid expertise in financial fields, Mr. Desrosiers was previously the managing partner of KPMG and has carried out projects with many large corporations including Quebecor, The Yellow Pages Group and the Caisse de Dépôt et Placement du Québec. What differentiates this legendary figure from others is his exceptional dedication to the community. Mr. Desrosiers chairs the board of directors of Quartier de l'Innovation, Semaine de la mode de la métropole, Cirque Éloize and many other NPOs. Charismatic, approachable and a great listener, this peerless businessman will share his energy and inspirational stories from which you may draw life changing lessons on what to gain from the society and what to give back.
Event Gold Sponsors:
---
Fasken Martineau
Sun Life Financial
Event Supporter:
---
Canada China Chamber of Commerce
Event Partner:
---
Montreal NewTech
Community Partners:
---
District 3
Aimengcheng
Website Sponsor:
---
Uneska

Wine Sponsor:
---
Yoo

Media Partner:
---
Septdays
Contact Us:
---
info.ccjcc@gmail.com
James Xie (514) 575-2032
Denby Sineath-Sinn (514) 952-5223
Karo Ho (514) 889-8783
Ticket Policies:
---
1. If you buy more than one ticket, we will be in contact with you to obtain all the delegates' names and details.
2. Tickets are non-transferable and non-refundable.
3. For delegates holding a student ticket, student ID must be presented at reception desk otherwise the difference must be paid ($30)