Description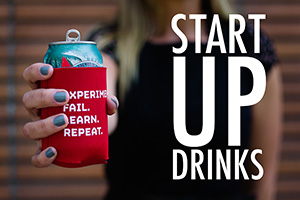 Startup Drinks is a Friday, after-work meet up that brings together the Okanagan technology community. Come out, meet your peers, bring your colleagues, and chat over some beer and wine.
Who should attend?
The event is free and open to all entrepreneurs, startup, technology, and digital enthusiasts!
Why should I be there?

Because you earned it. And you and the rest of the tech people in the Okanagan are awesome. Besides, who doesn't like beer on Fridays?
Where?
Hyper Hippo office at 1650 Bertram Street, on the second floor.
When?
September 23rd, from 4:30pm-6:30pm.
**You must RSVP, as capacity is limited.**
This event is brought to you by Hyper Hippo