Description
Join us in Sault Ste. Marie on May 8, 2017 for Startup Pitch Night. This is an interactive and fun pitch event where entrepreneurs showcase their companies to potential customers and investors, get valuable feedback, and compete for a chance to win the grand prize!
Startup Pitch Night is proudly presented by TruShield Insurance and Startup Canada and hosted by Startup Sault Ste. Marie.
COME OUT & WATCH THE PITCHES
Come watch pitches from up-and-coming companies and mingle with industry leaders, entrepreneurs, and investors from the community. Meet the founders and see their products up and close.
Reserve your seat now! If you plan on attending, help spread the word on Facebook by signing up on our Facebook event page as well! https://www.facebook.com/events/186773705167759/
Prizes include a $1,000 grand prize, a feature in the Startup Canada eNewsletter (125,000 subscribers), two free publishing credits on www.StartupNews.ca and one free ticket to Startup Canada Day on the Hill in Ottawa!
A $500 Best Youth Pitch prize will also be awarded courtesy of YouLaunch.
Six finalists have been selected to pitch at Startup Pitch Night. Finalists pitch to a judging panel of entrepreneurs, investors, and leading industry companies, followed by a Q&A:
• EZnowPC - EZnowPC is the first computer made specifically for seniors, designed and built so seniors can independently use technology, without a learning curve.
• Heuristext - Heuristext is a for-profit social enterprise making information easier for anyone to understand, regardless of reading ability. Heuristext utilizes artificial intelligence to analyze content on the web, and automatically adjust the text to an appropriate reading level.
• Veracity Connect - Veracity Connect is an Emergency Preparedness software-as-a-service platform for Utilities. Veracity Connect allows utilities to collaboratively identify, manage and share information related to assets, personnel and equipment, to prepare for both localized and widespread extreme weather events and equipment failures.
• Trailblazing Beads - a social enterprise that is providing the tools necessary for customers to participate in their culture through arts and crafts.
• Your Local Market - Our Local Market is a hyper-local, online shopping platform that focuses on connecting local farmers, artists, and businesses with consumers, in order to drive economic growth in Sault Ste. Marie.
• Cordelia Plant-Based Meals - Cordelia is a food manufacturing business specializing in plant-based, healthy meals. Cordelia's ready-made meals are available for point-of-sale purchase at a growing number of locations.

---
This event is hosted by our community partner, Startup Sault Ste. Marie.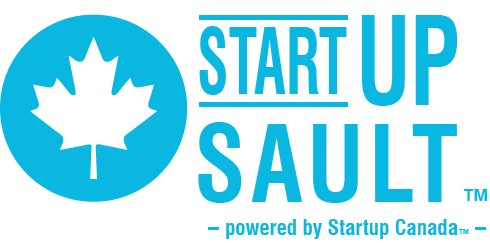 National Partners