Description
Startup Pitch is Toronto's Premiere Startup Pitching Competition
TorontoStarts brings you Startup Pitch competition this interactive and fun pitch evening where entrepreneurs showcase their companies to potential customers and investors, get valuable feedback, and compete for a chance to win great prizes.
---
Pitch Coaching Session with Kevin Smith - The Story Architect
Ultimate Startup Marketing Automation
8 Week Course - Worth $1,250
A CHANCE TO BE PART OF THE CNE INNOVATION GARAGE 2019
CNE Innovation Garage will be at select TorontoStarts Pitch competitions in 2018 & 2019 where one/or more pitchers will be selected to compete for a spot to pitch in one of the categories at the 2019 CNE Innovation Garage August 23-24 2019.
The top five contestants per category will be chosen from a mix of the open call and TorontoStarts Pitch events and will pitch during the first two days at the CNE Innovation Garage. Each category awards a $5000.00 cash prize and chance to compete in the Finals for the $25,000.00 grand prize.
A CHANCE TO BE PART OF THE FUNDICA ROADSHOW IN 2019
Since 2013 The Fundica Roadshow has been going across the Canada connecting startups with investors and investment. Last year startups pitched for up to $500,000k.
TorontoStarts is partnering with Fundica on it's Startup Pitch Series Select Winners of the Startup Pitch 2018 – 2019 series will be selected to compete for a spot at the Fundica Roadshow 2019 Toronto!
---
PITCH: Six finalists are selected to pitch at the Startup Pitch. Finalists pitch to a judging panel of Venture Capitalists, and leading expert. Pitches should include: What does your company do? What problem does it solve? What's the business model? What's the market?, etc.). Pitches are 5 minutes + Q&A with judges.
PRIZES: The winner of the pitch competition will receive prizes.
---
Disclaimer: By signing up for a Startup Toronto meetup event, you agree that Startup Toronto may record or photograph the event, (including you, your likeness, voice and any guest you bring), and use it publicly or privately in any form of media, including for commercial purposes. By attending, You consent to the recording and photographing and grant Startup Toronto an unrestricted, perpetual, non-exclusive and sublicensable license, to take, use, display, perform, distribute or exploit for any lawful and commercial purpose any recordings or photographs.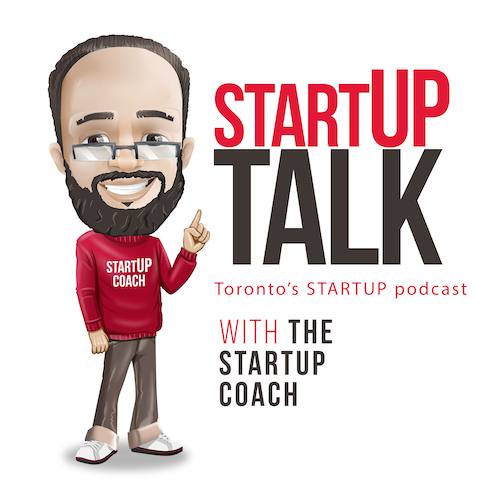 Subscribe: Apple Podcasts | Android | Google Podcasts | Stitcher | RSS | More
Curious about Crpytocurrency? Read What is Bitcoin
BROUGHT TO YOU BY:
TorontoStarts Toronto's Entrepreneur & Startup Community - Join Toronto's Most Active Startup Community
Toronto Cryptocurrency Conference - Monthly Bitcoin, cryptocurrency, & Blockchain events
Startup Launch 8 Week Accelerator Program - Now taking applicants for the next Cohort
Startup Social Open Pitch Open Bar Open Network (formerly Startup Drinks)
Startup Pitch - Toronto's Premiere Quarterly Entrepreneur & Startup Pitch event
Startup Coach - Workshops and One on One Entrepreneur Mentoring with The Startup Coach
Workhaus - Coworking Space, Services, an Awesome Community & More