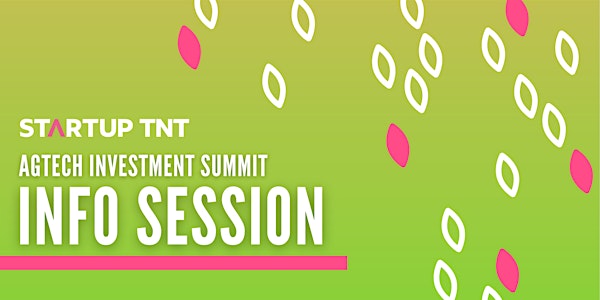 Startup TNT Agtech Summit Company Info Session
Learn about the upcoming 2023 TNT Agtech Investment Summit! www.startuptnt.com/summit
About this event
Register to join the session live on Zoom and ask your questions!
Join us on December 15 at 9am MDT to discover more and ask your questions about the 2023 Startup TNT Agtech Investment Summit!
You can also catch the live stream and replay on Youtube.
A big thank you to our Agtech organizing partners, Tall Grass Ventures, our Summit sponsors Ag-West Bio and GAAP, our core funding partners Innovation Saskatchewan, and community supporters Foresight Canada, Cultivator and Co.Labs.
Learn more about the Summit, including eligibility, dates, commitment, and more on our website.