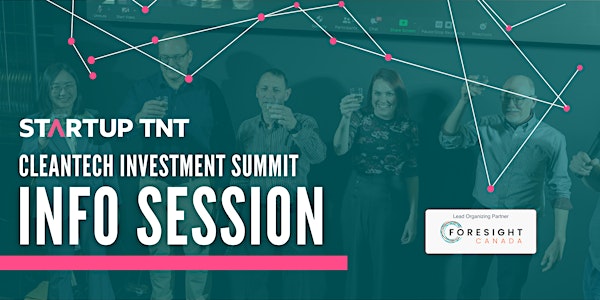 Startup TNT Cleantech Summit Company Info Session
Learn about the upcoming 2023 TNT Cleantech Investment Summit! www.startuptnt.com/summit
About this event
Register to join the session live on Zoom and ask your questions!
Join us on December 15 at 11am MDT to discover more and ask your questions about the 2023 Startup TNT Cleantech Investment Summit!
You can also catch the live stream and replay on Youtube.
A big thank you to our Cleantech organizing partners, AMII, Renewal Funds, BDC Climate Tech Fund, and Edmonton Unlimited.
Learn more about the Summit, including eligibility, dates, commitment, and more on our website.