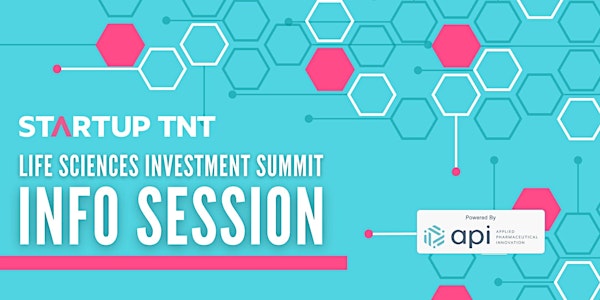 Startup TNT Life Sciences Summit Powered By API Company Info Session
Learn about the upcoming 2023 Startup TNT Life Sciences Investment Summit Powered By API! www.startuptnt.com/life-sciences-summit
About this event
The 2023 Startup TNT Life Sciences Summit, powered by API, is back!
Register to join the virtual session on December 15 at 10am MT and find out all about the Summit and ask all your questions!
*If you can't make it, you'll also be able to catch the replay on YouTube.
A big thank you to our Life Sciences organizing partners, Halo Health, Thin Air Labs, Health Cities, Innovate Calgary, UCeed, Edmonton Unlimited, W21C, our core funding partners, PrairiesCan and Alberta Innovates, and our community supporters, Platform Calgary and Life Sciences Innovation Hub.
Learn more about the Summit, including eligibility, dates, commitment, and more on our website.
Presented in partnership with: