Description
Due to the co-organization nature of this conference, please get your ticket on
Thank you! :)
-----------
Just a little head's up as the deadline to get your ticket for Startupfest at 150$ instead of 600$ is coming up this Friday!
Please if you think of coming, take your ticket as soon as possible to help us emit them quickly so that you can take full advantage of their online "brain-date" platform as well! :)
===>>> For all the details and conditions: http://go.mtlnewtech.com/startupfest2018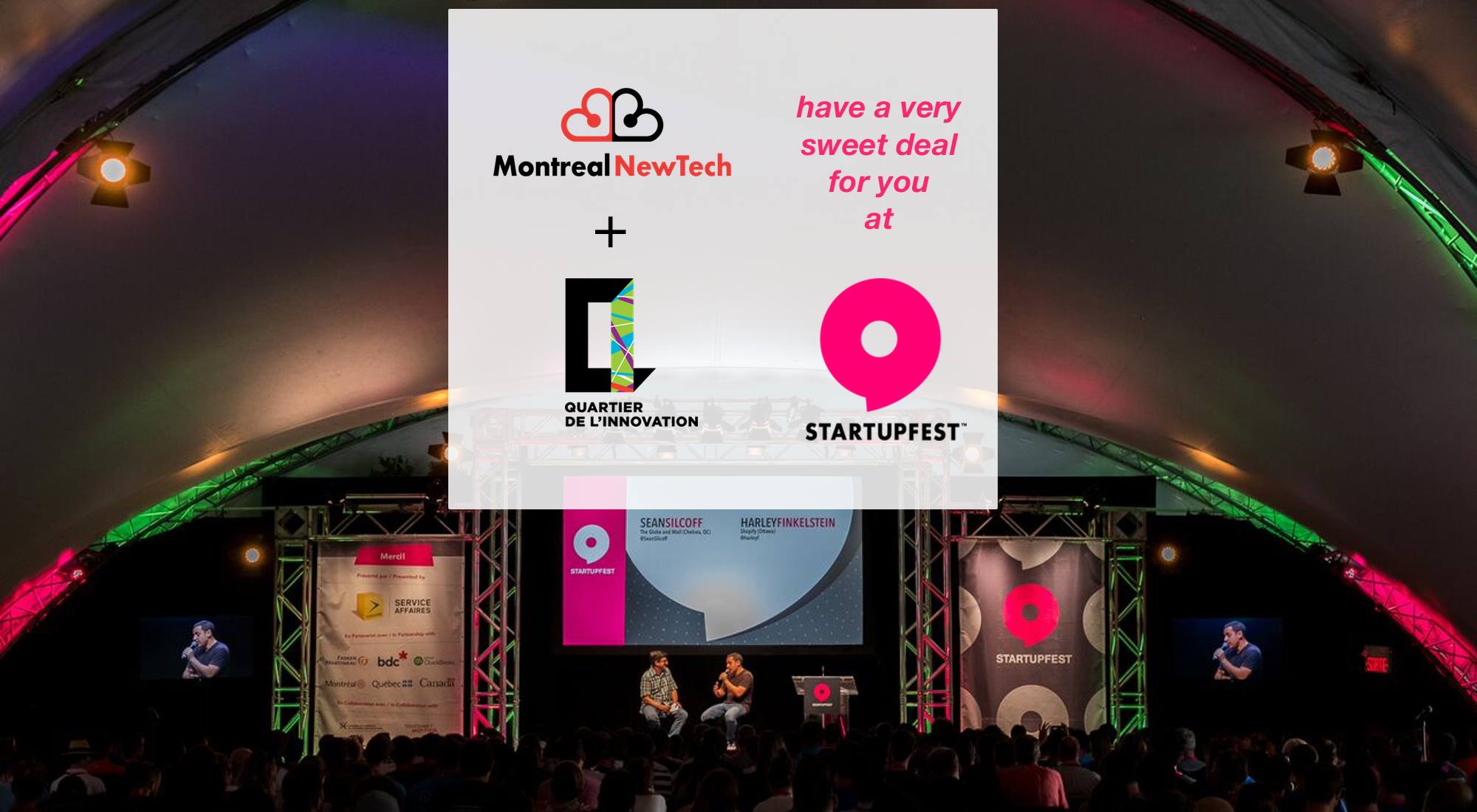 If you've been to Startupfest, you know why we hustle every year to get you an awesome deal not to be missed! If you haven't been yet, well you can get our word for it, and free yourself next July 12/13 at least. Or check the awesome teaser video on their website.
In a nutshell, it's a the biggest startup and tech innovation conference in Canada, but also probably the one with the most fun and opportunities potential whether you're looking to take the entrepreneurship jump, find a cofounder, an investor, or learn about all the awesome support you can find throughout your journey!
So, don't miss out, and come to our tent with Quartier de l'Innovation when you show-up, we have a pretty cool contest waiting for you ;)
Au plaisir de vous y voir!