Description
StartupTech Unleashed: Come and meet our team, learn what StartupTech Unleashed has to offer startups, founders and tech enthusiasts.
Welcome To StartupTech 2017 Winter Roadshow: Kitchener/Waterloo
We invite all tech enthusiasts and business founders to come out to our StartupTech 2017 Winter Roadshow in Kitchener/ Waterloo. This is an intimate event that will give you a chance see some great startups in all different fields, to learn from other founders, partake in great speaker sessions, demos and much more. We don't want you to just attend the event but be part of it and get value! So come out to network, learn about some great companies and meet some new people.

Our 2017 tour is designed to highlight and showcase innovative talent in the Toronto & Waterloo Startup and Tech communities. We help bring local founders, tech enthusiasts, and investors together to enable opportunities to showcase talent, new ideas, and foster innovation. This is StartupTech's inaugural launch of roadshows and summits as we are on a mission to promote and help foster growth and support talent in the North American tech eco-system. StartupTech Unleashed started out as a simple group to help share ideas, foster support and help fellow business owners. It has evolved from a small business group to a large organization with members and events in multiple cities.
-----------------------------------------------------------------------

What We Offer During The Roadshow
Keynote Speakers: We have a full day of speakers planned that will provide expert advice, education from founders and top professionals in their field. Covering topics such as navigating the funding ecosystem, scaling your product, marketing and so much more.
Demos: Get a chance to see some great products, get an opportunity to connect with the founders and learn why they do what they do!
Startup Showcase: This is a list of local startups that will be showcasing their business for all to see.

Open networking, and light snacks
Get involved and be part of our mission of inclusion & support for our startup community!
-------------------------------------------------------------------------------------

Speakers: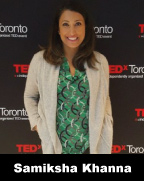 Samiksha Khanna: Strategy & Business Consultant
Discussion Topics: Sales & Marketing, laying the foundation and metrics for early startups. From revenue and lead generation, knowing what to measure, to how to build your go-to-market strategy.
Bio: With over 15 years of experience in building metrics for sales to running operations at technology companies Samiksha, has been instrumental in helping companies increase their revenue and customer satisfaction. She's worked for a broad range of companies and has been the second-in-command to many Senior VP's and Executives. Working closely with Marketing, Finance, Sales and Product Samiksha knows how to work inter-departmentally to avoid the internal struggles that occur from rapid growth.
–––––––––––––––––––––––––––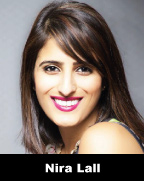 Nira Lall: Founder, Leadership Coach & Speaker at BD Transformational Services

Discussion Topics: Retaining and inspiring millennials. This session will take you on a journey of understanding how to engage and motivate millennials to become your company's ambassadors.

Bio: Nira can be likened to an interpersonal Swiss Army knife for leaders and their teams. She transforms behaviours in the 6 fundamental categories that hinder leaders, teaches new leaders how to lead, enables communication excellence for maximum efficiency, and moves beyond "training" into creating lasting success habits.

–––––––––––––––––––––––––––––
TBD: Partner, Norton Rose Fulbright
Discussion Topics: Legal 101, topic coming...
Bio: TBD
­­­­­­­­–––––––––––––––––––––––––––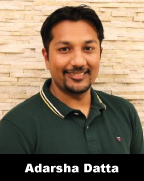 Adarsha Datta: Startup Lead & Technical Evangelist | Microsoft Canada
Discussion Topic: Bots/AI/Cognitive Services "Create your first bot in 30 minutes!".
Everyone is talking bots. What is a bot? Is it an App? Is it actually a robot? Well, no & yes to the latter. Let us get together in this session and understand what actually is a bot and how is it changing existing business models, engagement patterns and introducing a new paradigm of AI into our lives. In this session, we will start with the basics of AI & bots and build a simple bot – showing the different parts/components of constructing a bot from scratch and making it go live.
Bio: Adarsha Datta is the National Startup Lead & Technical Evangelist at Microsoft Canada. He is passionate about (and loves talking about) startups and technology, currently focusing on the cloud, machine learning, AI, and internet of things!
As an evangelist, he enables and supports developers, students and startups with Microsoft technologies and services. He considers himself an educator, a community developer and engages through consistent involvement in events/ camps/ hackathons/ conferences and other online/social channel.
–––––––––––––––––––––––––––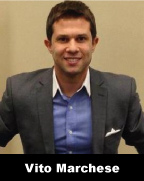 Vito Marchese: President at Whiteboard Studio Inc.
Discussion Topics: Email marketing and best practices
Bio: Vito Marchese is President and Founder of Whiteboard Studio Inc., a creative advertising agency located in Toronto, Canada. The company specializes in all areas of creative work including strategy, creative, production and communication services. Since 2006, the company has served numerous corporate clientèle and non-profit organizations.
Vito Marchese is also an Authorized Local Expert for Constant Contact. He provides resourceful training, seminars, and workshops related to topics including email marketing, social media and event marketing.
--------------------------------------------
Exhibitors:
Arck Innovative: ARCK Innovative Consulting Corporation has been in operation since 2006 and specializes in offering SR&ED tax incentive services to clients all across Canada.
Arvuu: We are all about bringing Augmented Reality products to the masses. At ARVUU we offer a full suite of Augmented Reality services, products and solutions.
ClauseHound: Is a legal tool geared towards entrepreneurs, early-stage businesses and small businesses alike to help draft legal documents that make businesses more productive.
Conestoga College: Conestoga College Institute of Technology and Advanced Learning is a public college based in Kitchener, Ontario, Canada, with an enrollment of 11,000 full-time students, 30,000 part-time students, 3,300 apprenticeship students.
enTECH Computer Club: We use our curriculum documents to foster independence and flexibility with technology. We work with seniors in reaching their technology goals to contact their families and friends, find videos on YouTube, and generally browse the Web.
Execulink: Full access internet provider servicing both residential and business customers.
Microsoft: Bizspark- Software, service, support, and Microsoft Azure cloud services. Your startup qualifies if it is less than 5 years old, is privately held, and earns less than $1 million annually.
Myshop Makerspace: MyShop is a facility that empowers makers to create anything they can dream of by providing access to equipment, training, and a community of like-minded individuals.
Radcon: Is equipped to take concepts from basic design to reality, handling all the technical details while you focus on innovation. Including: Electronic Design, Mechanical Design, Project Management and so much more.
StartupTech Unleashed: Come and meet our team, learn what StartupTech Unleashed has to offer startups, founders and tech enthusiasts.
Your KW Host: Are you are recruiting new employees, impressing clients, or entertaining visitors? Your KW Host will create a custom tour that shows the very best of what the Region has to offer.
---------------------------------------------
Events Structure:
12:00pm-12:45pm: Registration & Open networking
12:45pm – 1:00pm: opening statements
1:00pm- 1:45pm: Speaker: Shamisha
2:00pm- 2:45pm: Speaker: Nira
Expo opens: 3:00pm – Breakout coffee & tea, water, fruit platter, cakes/ muffins
3:00pm-3:45pm: Speaker: Adasha
4:00-4:45pm: Speaker: Vito
5-8pm: Closing: Sandwiches, Snacks and apps
----------------------------------------
We would like to thank all our sponsors for helping make the StartupTech Unleashed events possible.

OpenSky Lab Incubator: Is 15,000 square feet of space at LOT41–41 Ardelt Place, will provide coworking areas and office spaces, as well co-creation sessions from Open Sky's enterprise partners. The incubator will also host workshops aimed at helping startups at every stage of their business, covering areas like business planning, financial literacy training for entrepreneurs, and marketing.

Conference Cloud: Is a next generation virtual attendance platform specifically designed for conferences to scale audiences and monetize their content. ConferenceCloud gives you a simple way to stream your conference live and help recover foregone revenue. Provide a truly unique digital attendee experience and with ConferenceCloud.
Skyphone: SkyPhone is a smartphone number in the cloud that manages all incoming calls into your business and directs them to the right person on your team regardless of their location or what type of phone they're using.
Arvuu Inc.: An interactive marketing company focusing on Augmented Reality and traditional marketing. The launched their own augmented reality viewer called ARenginePRO so that anyone can create their own projects.
----------------------------------------------------------------------------------------------------------------------------------
Disclaimer: By signing up for any STU meetup event, you agree that StartupTech Unleashed may record or photograph the Event, (including You, your likeness, voice and any guest you bring), and use it publicly or privately in any form of media, including for commercial purposes. By attending, You consent to the recording and photographing and grant StartupTech an unrestricted, perpetual, non-exclusive and sublicensable license, to take, use, display, perform, distribute for any lawful and commercial purpose. The date, time and locations are subject to change without notice. We do not offer refunds however if you are unable to attend we may be able to provide you a ticket to another event. If you have any questions please do not hesitate to contact us.