Description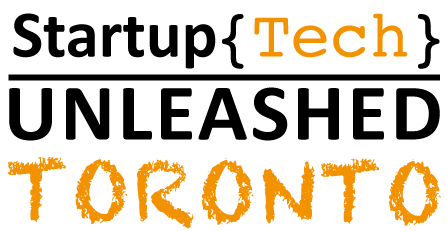 Come for the Beer, the Pizza & the Networking! Get a chance to meet some great people learn about some amazing startups.

Event cost: $10 (To cover pizza & drinks)

Topic:
StartupTech Acadamy: OCE Funding Information Session

To register click on this link:
Event Description:
We are excited to have Dr. Bradford Brinton as our featured host for this months StartupTech Acadamy(TM) After-Hour/Power-Hour Training, he will be focusing on the Smart Start Program and other programs that OCE provides.

Dr. Bradford T. Brinton - Business development Manager: Ontario Centres of Excellence (OCE)

What is OCE all about: Ontario Centres of Excellence (OCE) drives the development of Ontario's economy by helping create new jobs, products, services, technologies and businesses.

In partnership with industry, OCE co-invests to commercialize innovation originating in the province's publicly funded colleges, universities and research hospitals. We also support and invest in early-stage projects, where the probability of commercial success and potential total return on innovation are substantial. Another expanding focus for OCE is the development of the next generation of innovators through our entrepreneurship fellowships and programs for students and youth across Ontario.

See more at:

http://www.oce-ontario.org/about-

The structure of the event is below:

6:30: Doors open, registration starts and open networking till 7pm

7:00pm-7:30pm: Interview & Q&A session with our featured speaker.

7:31pm- 8:00pm: Open networking.

8:00: Closing remarks.

-------------------------------------------------------------------------------
We are happy to announce that we have a great session planned as part of our StartupTech Acadamy a series of Lunch & Learn and after work Power hour training. This is part of our continued support to provide our members quality events, mentorship, and education. There is limited seating so book early!