Description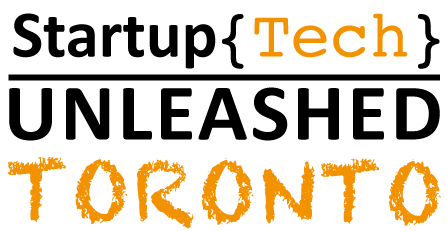 Event cost: $10 on Eventbrite and $15 at the door.
The holiday season is upon us and we are all feeling festive, I don't want to forget about the less fortunate and because of this we wanted to do more for our community. So we are helping to raise funds for The Toronto Daily Bread Food Bank. We ask you to help out and donate what you can. Below is a link so that you can give a cash donation with whatever denomination you can, plus we will be taking food donations at the registration desk at our event. Do what you can, all is welcome.
The Toronto Daily Bread Food Bank Donation link:
What we are all about:
This is a perfect event to network with fellow entrepreneurs, startup founders, tech enthusiasts or to just meet new people.
Who are our members:
Our events are great for Startups and businesses of all stages of growth our members range from the following tech circles :
• RealTech • MarTech • CleanTech • FinTech
• MedTech • EdTech • Wearables •AR/VR
•IOT • Big Data and so much more.
Our structure is we host an informal fireside chat with a featured speaker, Q & A session and open networking.

---------------------------------------------------------------------
Featured Speaker: Marat Mukhamedyarov Founder of Good News Ventures and active member of York Angel Investors.

Marat is an early-stage investor and entrepreneur. He is the founder of Good News ventures, an investment company focused primarily in technology companies. He assists start-ups with optimizing the business process and accelerating growth, providing seed capital and marketing expertise, preparing business to raise additional capital and to navigate throughout the going-public process.
Marat is an active member of York Angel Investors and has sat on the screening committee as well. He has his Certified Management designation from International Business School and has Master's Degree in Engineering from RSU of Moscow. He also serves on the Boards of York Angel Investors, Masters Alliance and Alumoplast.
---------------------------------------------------------------------
Startup companies presenting: Lokafy, Logojoy, Lumos,
Lokafy: Connects travellers with locals who have shared interests and are passionate about their home city, like having a friend show you around.

Logojoy: By using artificial intelligence, genetic algorithms, and a few other fancy technologies, we're empowering everyone to design their own logo. You don't need graphic design skills or a huge budget to create a logo – it's easy and affordable!

Pax Cultura Studios: Rapid Prototyping. Through application of an agile development methodology, we take projects from the sketch-on-a-napkin stage to pieces that are ready for deployment. We are the glue that fuses interdisciplinary and cross-media projects together.

Lumos: Instant energy, Lumos goes where you go. These thin strips dissolve on your tongue, and immediately deliver 30 mg of caffeine and fresh mint flavour. ( It's not tech, but boy everyone in tech needs & Loves Caffeen!)

Humi: TBD

Other companies to be announced shortly!
---------------------------------------------------------------------
The structure of the event is below:
6:30: Doors open, registration starts and open networking till 7pm
7:01pm-7:15pm: Introductions to StartupTech Unleashed & 3 min presentations with our 2-3 featured startup companies.
7:16pm-8pm: Interview & Q&A session with our featured speaker.
8pm- 8:30pm: Open networking.
8:30: Closing remarks.
-------------------------------------------------------
Bonus: Free pizza and fantastic door prizes.
-----------------------------------------------------
Sponsors:
We would like to thank all our sponsors for helping make the StartupTech Unleashed events possible.
Verkspace: One of Toronto's newest coworking experience in collaborative/community/shared workspaces located in Old Town. The beautiful space features a lounge and great areas designed to get work done and concierge services.
Conference Cloud: Is a next generation virtual attendance platform specifically designed for conferences to scale audiences and monetize their content. ConferenceCloud gives you a simple way to stream your conference live and help recover foregone revenue. Provide a truly unique digital attendee experience and with ConferenceCloud.
Skyphone: SkyPhone is a smartphone number in the cloud that manages all incoming calls into your business and directs them to the right person on your team regardless of their location or what type of phone they're using.
Arvuu Inc.: An interactive marketing company focusing on Augmented Reality and traditional marketing. The launched their own augmented reality viewer called ARenginePRO so that anyone can create their own projects.
----------------------------------------------------------------------------------------------------------------------------------
Disclaimer: By signing up or attending any STU meetup event, you agree that StartupTech Unleashed may record or photograph the Event, (including You, your likeness, voice, image and any guest you bring), and use it publicly or privately in any form of media, including for commercial purposes.