Description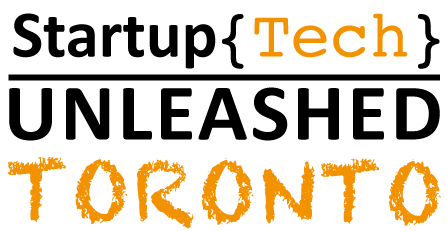 Event cost: $10 on Eventbrite and $15 at the door.
What we are all about:
This is a perfect event to network with fellow entrepreneurs, startup founders, tech enthusiasts or to just meet new people. Grab a bite and have a great night!

Who are our members:
Our events are great for Startups and businesses of all stages of growth our members range from the following tech circles:
• RealTech • MarTech • CleanTech • FinTech • MedTech • EdTech • Wearables •AR/VR
•IOT • Big Data and so much more.
Our structure is we host an informal fireside chat with a featured speaker, Q & A session and open networking.

---
This Months Speaker Lineup!
Featured Speaker: Marc Milgrom , CEO of Newzulu Limited
New Zulu: Platform helps you gather, organize and broadcast social content at scale, live or on demand. At Newzulu, we make live eyewitness reporting, digital asset management (DAM), community building and mobile applications effective and easy to use. Get more content from more sources, more devices, more formats and more people with Newzulu crowdsourcing technology.
Other companies presenting:
Julie Kaye - Telecom by Design
Stanislav Kojokin - KASE Insurance - with a strong focus on insurance for startups
Brendan Stennett - Think Data
---
The structure of the event is below:
6:30: Doors open, registration starts & open networking till 7 pm
7:01pm-7:15pm: Introductions to StartupTech Unleashed & 3 min presentations with our 2-3 featured startup companies.
7:16pm-8pm: Interview & Q&A session with our featured speaker.
8pm- 8:30pm: Open networking.
8:30: Closing remarks.
-------------------------------------------------------
Bonus: Enjoy some snacks to munch on!

-----------------------------------------------------
Sponsors:
We would like to thank all our sponsors for helping make the StartupTech Unleashed events possible.
Verkspace: One of Toronto's newest coworking experience in collaborative/community/shared workspaces located in Old Town. The beautiful space features a lounge and great areas designed to get work done and concierge services.
Conference Cloud: Is a next generation virtual attendance platform specifically designed for conferences to scale audiences and monetize their content. ConferenceCloud gives you a simple way to stream your conference live and help recover foregone revenue. Provide a truly unique digital attendee experience and with ConferenceCloud.
Skyphone: SkyPhone is a smartphone number in the cloud that manages all incoming calls into your business and directs them to the right person on your team regardless of their location or what type of phone they're using.
Arvuu Inc.: An interactive marketing company focusing on Augmented Reality and traditional marketing. The launched their own augmented reality viewer called ARenginePRO so that anyone can create their own projects.
----------------------------------------------------------------------------------------------------------------------------------
Disclaimer: By signing up or attending any STU meetup event, you agree that StartupTech Unleashed may record or photograph the Event, (including You, your likeness, voice, image and any guest you bring), and use it publicly or privately in any form of media, including for commercial purposes.

The date, time and locations are subject to change without notice. We do not offer refunds however if you are unable to attend we may be able to provide you a ticket to another event. If you have any questions please do not hesitate to contact us.