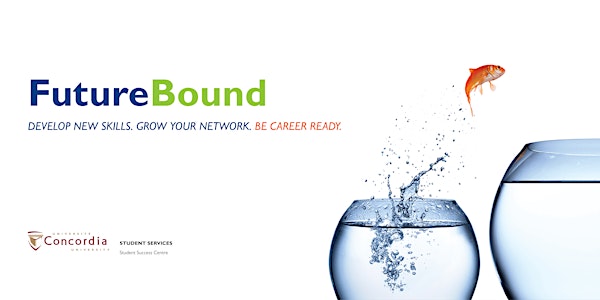 STAYING ON TOP OF YOUR SLEEP (G&B)
VIDEO CONFERENCE SESSION
About this event
STAYING ON TOP OF YOUR SLEEP
Offered in collaboration with GradProSkills
ZOOM VIDEO CONFERENCE
GROWTH & BALANCE
Workshop Description:
Sleep is essential for optimal health. Benefits include increased energy, better concentration, and improved mood. But most students don't get nearly enough.
In this workshop, we will help you assess your sleep. You will learn strategies to change the way you think about sleep habits and improve your sleep problems, helping you to perform better in school and be happier!
Facilitator: Gaby Szabo, Health Promotion Specialist
Please note that FutureBound events and workshops are open to all currently registered undergraduate students and recent alumni.
For more FutureBound events and activities, click here