Description
Staying relevant in a digital world, with Christine Brooks
As our world grows more automated and our cities more populated, the hunt for stable employment becomes a tougher challenge than ever before. Whether you are a job seeker or budding entrepreneur, the need to stay ahead of the competition has intensified.
In this session, you will:
Hear as Christine Brooks-Cappadocia from York University's School of Continuing Studies reveals what it takes to stand out from the competition in the labour market and stay there.
---
About Christine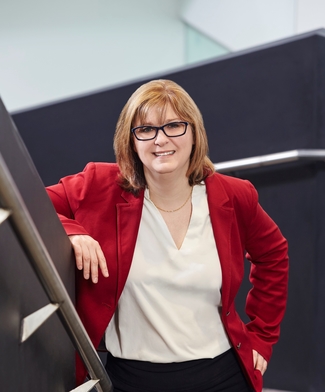 Christine Brooks-Cappadocia, Director, Continuing Professional Education
York University School of Continuing Studies
Christine Brooks-Cappadocia has led the School's Continuing Professional Education team since 2017. With the launch of several new programs which help recent graduates and mid-career professionals thrive in emerging fields, the School's Continuing Professional Education division is considered among the most innovative in the country.
Prior to serving as the Director, Continuing Professional Education, Christine had served as the School's Director, Marketing & Enrolment Management. During her more than twenty-year career has focused on the marketing, fundraising, and communications of causes which benefit society. Before joining the School of Continuing Studies in 2014, Christine spent six years building and managing the marketing department of McMaster's Centre for Continuing Education. During that period, the Centre experienced continuous double-digit year-over-year enrolment growth.
Her previous roles included marketing, fundraising, communications roles for arts companies ranging from national institutions such as the Canadian Opera Company to smaller community arts organizations before moving into leadership roles in social services and health sector charities. Her career highlights include the launch of a foundation to support at-risk youth, the development of the communications department for St. Joseph's Healthcare Foundation Hamilton and the management of a high-profile event featuring former US President Bill Clinton and former Ontario Premier Bob Rae.
She has been privileged to serve in several governance roles in non-profit organizations including President and Founding Board Member of the International Association of Business Communicators' (IABC) Golden Horseshoe chapter, Vice-President of Community Arts Ontario, and Founding Board Member of the Coalition of Ontario Voluntary Organizations.
Christine has earned several awards for marketing from the Association of Healthcare Philanthropists, the International Business Communicators and the Learning Resources Network (LERN). Christine holds a B.FA from York University.
---
What is Spotlight?
We know that staying up to date on today's big ideas and tomorrow's big trends is a job in and of itself.
As the world's first working, learning and growing store – we are excited to introducing Spotlight: a new community gathering and learning space. Spotlight will engage communities with knowledgeable experts to both inspire, inform, motivate and educate.
Spotlight is a space accessible to persons that use mobility devices. We encourage people from all backgrounds to participate in our public programming