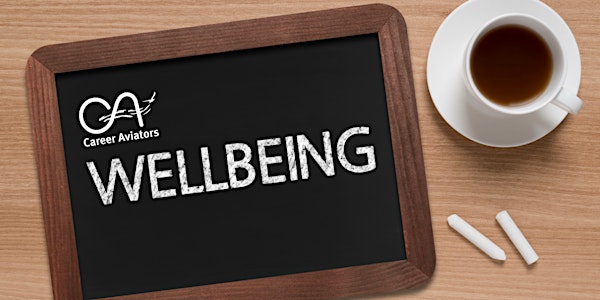 Steel Plate Your Wellbeing, Free Lunch and Learn Workshop
Learn new skills to steel plate your well-being and prepare yourself for success in 2023! Join us for this Free Online Workshop.
When and where
Location
Cowork at the Cotton Factory 270 Sherman Avenue North Studio 301 Hamilton, ON L8L 6N4 Canada
About this event
Steel Plate Your Well-being
Let's face it. We have all been through a lot over the past few years! It has not been all bad; however, cumulatively, it's a lot!
Changes are still to come as we uncover the psychological and social impacts of the pandemic, and this constant change requires strengthening our resiliency muscle if we are to prosper in the year ahead.
This session is designed to teach skills that, when practised regularly, have proven to strengthen the psychological fortitude of most individuals.
There is no cost to join this one-hour zoom workshop; you may learn new skills to steel plate your well-being and prepare yourself for success in 2023. We would love for you to join us!
RSVP here, and you will be sent a Zoom Link and Password by email in advance so that you may join us.
learn
Presented in partnership with Career Aviators and CoWork at the Cotton Factory
Facilitator: Wayne Greenway
Wayne G. Greenway
"There is no passion found playing small — in settling for a life that is less than the one you are capable of living." - Nelson Mandela.
Wayne is the founder and CEO of Career Aviators, a business dedicated to helping professionals, managers, and executives through significant and difficult career transitions. Wayne is proud that 93 % of his clients find positions they excel, value highly, and love to do.
Wayne is, at heart, an experiential educator, and he is honoured to have had a wide range of teaching and facilitation experiences. For more than 15 years, Wayne taught as a member of the Faculty of Medicine at Queen's University. Wayne has also been an advisor, facilitator, and trainer for hundreds of workshops with organizations such as the Canadian Executive Service Organization, Canada World Youth, and Katimavik.
Wayne is committed to fostering resilience within vulnerable populations. For this reason, 100 of the profits from Career Aviators are directed to support vulnerable youth to flourish in the face of highly stressful life situations.
With offices in Guelph and Hamilton, Ontario, Wayne offers career management services remotely to clients in Western Ontario, the Greater Toronto Area and other provinces in Canada.
For more information, contact Wayne at wayne.greenway@careeraviators.com