Stem Cells 101: The Promise and Potential - Ottawa

Tuesday, 10 May 2016 from 7:00 PM to 8:30 PM (EDT)
Event Details
What is a stem cell?
What's new in stem cell research?
What kinds of treatments are using stem cells today?
What is stem cell tourism?

If you are interested in these questions, OIRM has the answers. Join us in Ottawa for a free public event on Tuesday, May 10th from 7:00-8:30 p.m. at The Ottawa Hospital, Civic Campus Amphitheatre (A1) (click here for campus map). You will hear from experts in the stem cell and regenerative medicine field: Dr. William (Bill) L. Stanford, Dr. Harold Atkins and Dr. Jeff Blackmer. Speaker bios and their talk titles can be found below.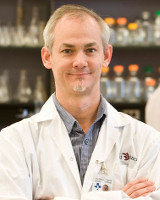 A crash course in stem cell biology
Dr. William (Bill) L. Stanford is a Senior Scientist at the Sprott Centre for Stem Cell Research at The Ottawa Hospital, a Full Professor at the University of Ottawa, Investigator in the Ottawa Institute of Systems Biology, Director of the Ottawa Human Pluripotent Stem Cell Facility, and a Tier 1 Canada Research Chair in Integrative Stem Cell Biology.  Because stem cells have important roles in either human development or homeostasis as well as potential in regenerative therapies, much of his work is based upon understanding cell fate in stem cells.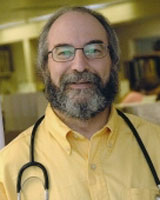 Stem Cells in Medicine: Today and Tomorrow
Harold Atkins MD is a physician of The Ottawa Hospital Blood and Marrow Transplant Program, an Associate Professor of Medicine at the University of Ottawa, a scientist in the Center for Innovative Cancer Research and the medical director of the Regenerative Medicine Program at the Ottawa Hospital Research Institute.  He specializes in the management of patients requiring stem cell transplantation and he has spearheaded the use of stem cell transplantation for immune repair to treat patients with severe autoimmune diseases, particularly Multiple Sclerosis.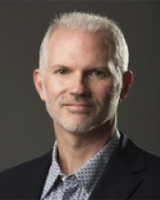 Ethical issues in stem cell research and application
Dr. Jeff Blackmer serves as the Vice President, Medical Professionalism at the Canadian Medical Association. At the CMA, Dr. Blackmer has led the work on issues such as end of life care and assisted dying, medical professionalism and assisted reproductive technologies.  Dr. Blackmer also continues to practice spinal cord injury medicine at The Ottawa Hospital Rehabilitation Centre and is an Associate Professor of Medicine at the University of Ottawa.
OIRM is pleased to host this event in partnership with The Ottawa Hospital and the University of Ottawa.

When & Where

The Ottawa Hospital
1053 Carling Avenue
Civic Campus Amphitheatre (A1)
Ottawa, ON K1Y 4E9
Canada

Tuesday, 10 May 2016 from 7:00 PM to 8:30 PM (EDT)
Add to my calendar
Organizer
The Ontario Institute for Regenerative Medicine (OIRM) is a non-profit stem cell institute funded by the Ontario government and dedicated to transforming discoveries into clinical trials and cures. Through our commitment to collaboration and partnerships, we leverage our resources to fund and support promising advances. OIRM is a passionate champion for investigators and their patients as we build a healthier future for Ontario, Canada, and the world.