STEM PARENT CONFERENCE - TORONTO

Saturday, 6 June 2015 from 9:00 AM to 2:30 PM (EDT)
Event Details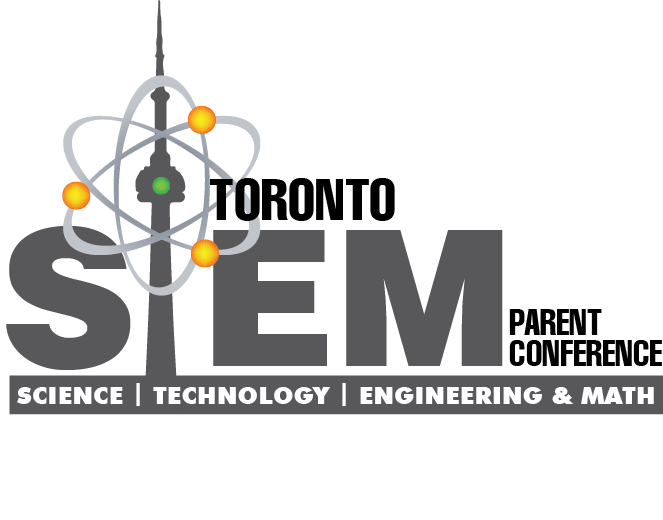 SATURDAY JUNE 6TH 2015
Science Technology Engineering & Mathematics (STEM) PARENT CONFERENCE
"Empowering Parents to Inspire the Next Generation of STEM Professionals"
Connecting parents as educational partners today will be a first step in nurturing children who will pursue STEM careers and become future STEM professionals. 
RICHVIEW COLLEGIATE INSTITUTE
1738 Islington Ave. Etobicoke, ON M9A 3N2
TIME: 9:00 a.m.- 2:30 p.m.
Free Registration | Free Transportation | Free Child Minding | Free Refreshments, Food & Drinks
Please note, pre-registration is required for *Lunch *Child Minding *Translation and *Transportation
R.S.V.P. by JUNE 1st 2015 (ONLINE OR CALL US)
REGISTER NOW ONLINE OR CALL
647.739.4663 | 647-717-9519
info.stemconference@gmail.com
When & Where

Richview Collegiate Institute
1738 Islington Avenue
Etobicoke, ON M9A 3N2
Canada

Saturday, 6 June 2015 from 9:00 AM to 2:30 PM (EDT)
Add to my calendar
Organizer
 The STEM Parent Conference is a grassroots initiative by parents advocating for student success promoting student achievement within the community and the education system. 
 Studies indicate that even modest involvement by parents can boost student enrolment and success in STEM based programs. Therefore connecting parents as educational partners will be a first step in nurturing and developing children who will pursue STEM careers and become future STEM professionals.
This innovative event is designed for families, and community members interested in broadening their knowledge of STEM based programs, professions and innovations.  The event will incorporate key note speaker, facilitators, STEM focused organizations, community programs and educational institutions. 
The Conference will have 5 Areas of interest: Workshops, Panel Discussion, Creative Corner, Marketplace/Exhibits and Kidz Zone!
1. WORKSHOPS 
 Workshops will be developed and delivered by enthusiastic facilitators and designed to challenge and engage families in fun educational hands-on sessions. Each Workshop will endeavour to spark new interests in various fields of STEM while connecting families to new and/or undiscovered success pathways for both parent and child to explore. 
2. PANEL DISCUSSION
List of Experts from various organizations and institutions will engage in panel discussions. Parents will have the opportunity to ask questions and interact with STEM professionals.
3. CREATIVE CORNER
The Creative Corner will be a unique hands-on experience with exciting displays and activities. Parents will be encouraged to get involved & have fun!!
4. MARKETPLACE/ EXHIBITS
Parents will have an opportunity to chat with organization representatives, get valuable resources and connect with the STEM community. 
5. KIDZ ZONE!
The conference also will engage children, ages 3 - 12 years old,  in STEM activities while in child minding. Here the objective will be to foster teamwork and positive learning experiences, while endeavouring to plant seeds of interest that could grow into a rewarding STEM career.  Activities will be offered that will help children explore and experiment together through STEM challenges and related recreational activities. 
Please Note: Children between the ages of 13 -17 years of age must attend with a parent/ guardian
STEM PARENT CONFERENCE - TORONTO