Stephen M. R. Covey SMART Trust Seminar and Workshop

Monday, June 11, 2012 from 7:45 AM to 12:00 PM (EDT)
Event Details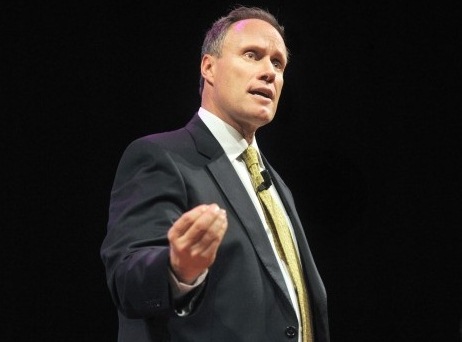 Create Prosperity and
Energy in Your Workplace
New York Times and Wall Street Journal bestselling author Stephen M. R. Covey in Ottawa for one day only to speak about his new book SMART Trust, the highly anticipated follow-up to the one-million copy book The Speed of Trust.
Event Schedule
7:45am  Registration and Networking Breakfast
8:25am  Introductory Remark: Paul Crookall, Editor Emeritus Canadian Government Executive
8:30am  Keynote Speaker: Stephen M.R. Covey, Co-founder and CEO of CoveyLink Worldwide
10:15am  Networking Break
12:00pm  Event concludes
About Stephen M. R. Covey
Stephen M. R. Covey is cofounder of CoveyLink and FranklinCovey's Global Speed of Trust Practice. A sought-after speaker and advisor on trust, leadership, ethics, sales, and high performance, he speaks around the world. He is the New York Times and Wall Street Journal bestselling author of The Speed of Trust: The One Thing That Changes Everything.
He is the former CEO of Covey Leadership Center, which, under his stewardship, became the largest leadership development company in the world. Covey personally led the strategy that propelled his father's book, Dr. Stephen R. Covey's The 7 Habits of Highly Effective People, to one of the two most influential business books of the 20th Century, according to CEO Magazine. A Harvard MBA, he joined Covey Leadership Center as a Client Developer and later became National Sales Manager and then President and CEO. Under Covey's direction, the company grew rapidly and profitably, achieving Inc. 500 status. As President & CEO, he nearly doubled revenues to over $110 million while increasing profits by 12 times.
During that period, both customer and employee trust reached new highs and the company expanded throughout the world into more than 40 countries. This greatly increased the value of the brand and company. The company was valued at only $2.4 million when Covey was named CEO. Within three years, he grew shareholder value to $160 million in a merger he orchestrated with then Franklin Quest to form FranklinCovey.
Who Should Attend?
Private and public sector leaders who are increasingly being asked to do more with less. Leaders who believe that trust will increase the probability of surviving and thriving in an unpredictable marketplace.
A BOOK BONUS for ALL Attendees
Every attendee will receive a free hard-copy edition of Stephen M. R. Covey's latest book, SMART Trust: Creating Prosperity Energy and Joy in a Low-Trust World. So your ticket includes a three-hour seminar, breakfast, coffee break and Stephen M. R. Covey's latest book.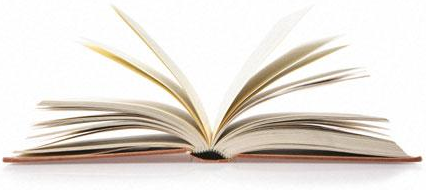 What You Will Learn
Learning Smart Trust will increase your ability to thrive in this increasingly unpredictable marketplace. The more unpredictable it becomes, the more you and your organization's ability to trust in this low-trust world will give you a tremendous competitive advantage and the capacity to navigate the uncertainty low-trust creates.
Stephen shows how to use specific behaviors to build trust, while being smart about when to extend trust:
How to reduce the tension of "doing more with less"

Building trust that focuses on productivity through five key steps

13 trust-building behaviors
What is SMART Trust?
Smart Trust will increase your probability of thriving in this increasingly unpredictable marketplace. Find out why trusted people are more likely to get hired or promoted, get the best projects and bigger budgets and are last to be laid off. This sea-changing book will forever shift your perspective as it reveals and validates, once and for all, the transformational power of trust.
In a compelling and readable style, he and long-time business partner Greg Link share enlightening principles and anecdotes of people and organizations that are not only achieving unprecedented prosperity from high-trust relationships and cultures but — even more inspiring — also attaining elevated levels of energy and joy.
The sustainable success these leaders and enterprises are exhibiting is paradoxically being produced in what has proved to be the lowest trust climate in years, if not decades. Smart Trust shows what they are doing and the 5 actions they are commonly taking to prosper, against the odds, in the same circumstances causing so many others to fail.
---
Early Acclaim for the New Book
"The job of every leader at every level is to cultivate and protect trust, but this is especially challenging in a distrustful world. SMART Trust shows the way; it is both a mindset and a toolbox for 21st century leadership. I recommend it highly."
- Robert A. McDonald, President and CEO The Procter & Gamble Company
"We've turned to Stephen M. R. Covey to help us train more than 100,000 AT&T managers … I recommend SMART Trust to anyone trying to succeed in today's fast-paced, global business environment." 
– Randall Stephenson, Chairman, President and CEO AT&T
"From all the people I've interviewed, I've learned that trust is everything. SMART Trust powerfully shows us how to increase it, which is more important than ever in this low-trust world. The best leaders I've ever met have the ability to create trust. SMART Trust is a great read! This is an important addition to your library."
– Larry King, Television Personality
When & Where

Westin Ottawa
Confederation Ballroom
11 Colonel by Drive
Ottawa, Ontario K1N 9H4
Canada

Monday, June 11, 2012 from 7:45 AM to 12:00 PM (EDT)
Add to my calendar
Organizer

The Ottawa Business Journal and the Ottawa Chamber of Commerce work together to bring residents of our Nation's Capital a broad range of quality events for networking, celebration, and information.

Feel free to contact us if you ever have questions, requests, or comments.