Description
Get ready, Vancouver, because stnce is taking your scenic city by storm! Our mission to inspire women to take ownership of their finances makes a west coast stop, for an evening of uniting entrepreneurs and influencers with an eager and spirited audience. Half networking, half mixer, we're thrilled to lead open and honest discussions that inspire confidence and keep you on the path to achieving your financial goals.
The evening's emcee and personal finance blogger Krystal Yee of Give Me Back My Five Bucks, will kick things off by leading a Q&A with stnce founder and Senior VP of Marketing and Residential Sales at Equitable Bank, Kim Kukulowicz. This candid conversation will be the perfect pairing to an inspiring keynote speech from Manjit Minhas, founder of the 10th largest brewery in the world and co-star of CBC's Dragons' Den.
As we soak in the insights of journeys in personal finance and top off the night with a cocktail reception, the taboo of talking about money will crumble as we set our sights on taking financial ownership together.
We hope to see you there!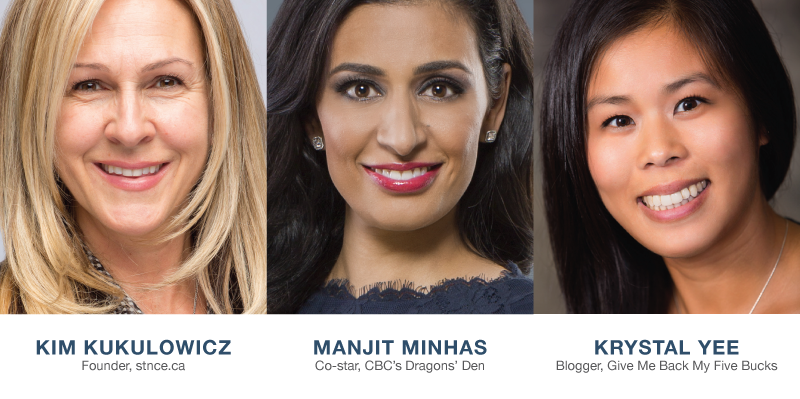 Program:
5:30pm: Registration and Networking

6:15pm: Opening Remarks

6:20pm: Fireside chat: Krystal Yee and Kim Kukulowicz

7:00pm: Keynote Speech with Manjit Minhas

8:00pm: Cocktail Reception: hors d-oeuvres, refreshments and networking

10:30pm: Event Ends
All proceeds will be donated to the Canadian Women's Foundation.