Join STOMPBOX at The Revue for the Toronto Premiere of SISTERS WITH TRANSISTORS!
About this event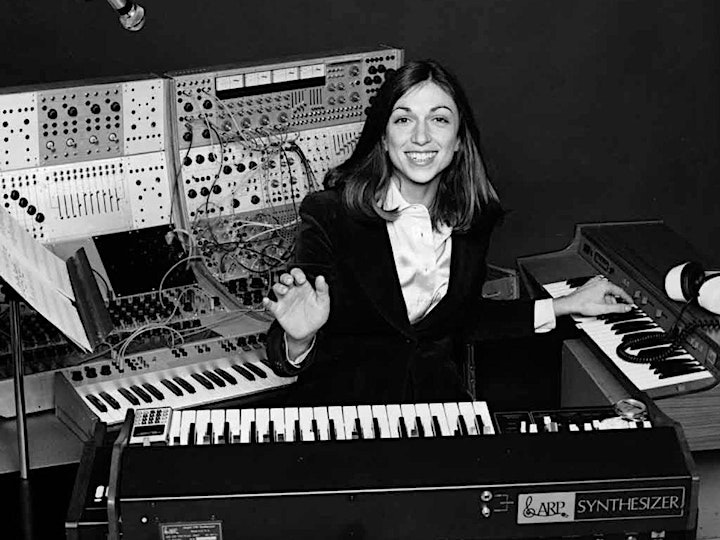 SISTERS WITH TRANSISTORS is an electrifying, hypnotic account of vanguard women pioneers in early electronic music, from Clara Rockmore's experiments with the Theremin in the early 20th century, to the BBC Radiophonic Workshop of Delia Derbyshire (famous for the Doctor Who theme) and synthesizer masterminds Laurie Spiegel and Suzanne Ciani in the 1970s, creating beautiful noise from Buchla synthesizer and computer punch cards, composing for film and performance pieces and coaxing dreamy drones from innovative, unorthodox methods and machinery, including giant tape loops, early synthesizers and computer software.
Featured composers include Daphne Oram, Clara Rockmore, Bebe Barron, Delia Derbyshire, Maryanne Amacher, Pauline Oliveros, Wendy Carlos, Eliane Radigue, Suzanne Ciani, and Laurie Spiegel – among the greatest pioneers of modern sound. With a focus on the 1950s-80s, SISTERS WITH TRANSISTORS is a perfect primer for anyone curious about the history of electronic sounds yet also features rare footage, sound experiments, and fresh insights for those already enmeshed in the seductive lure of synthtopia. Narrated by Laurie Anderson and masterfully edited by, among others, Montreal's Kara Blake, director of the landmark Delia Derbyshire short film The Delian Mode. Toronto Premiere!
ABOUT THE FILM
SISTERS WITH TRANSISTORS
Directed By: Lisa Rovner
Cast: Suzanne Ciani, Delia Derbyshire, Clara Rockmore, Daphne Oram, Laurie Spiegel, Laurie Anderson
ABOUT STOMPBOX
Stompbox is a music-on-film event, screening and performance series active since 2016, curated by David Bertrand.
Organizer of Stompbox: SISTERS WITH TRANSISTORS - Toronto Premiere!
The recently renovated Revue Cinema is Toronto's premier not-for-profit community cinema. We offer great second-run Hollywood fare, insightful programming like our Silent Revue series — where classics from the silent era are accompanied on live piano — Food in Film, Designing the Movies, annual galas, retrospectives & numerous other community offerings. The Revue opened in 1912, making it the oldest operating cinema in Toronto. Support us by becoming a member & enjoy great perks throughout the entire year!