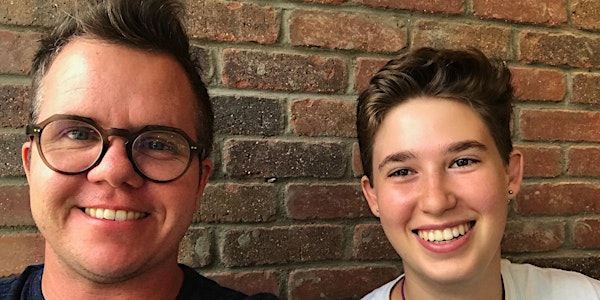 Stonewall Professional Allyship: Supporting Transgender & Gender Diverse Youth
When and where
Location
Quarry Park Heritage Arts Centre, Fullbrook Room, 166 Main Street Stonewall, Manitoba ROC 2Z0 Canada
Refund Policy
Contact the organizer to request a refund.
Description
Professional Allyship: Supporting and Affirming Transgender & Gender Diverse Youth
Kaeden Seburn and Behc Jax-Lynx are driving across rural Ontario & Manitoba this fall 2018 hosting afternoon workshops designed to train professionals who are working with and supporting children and youth. Kaeden and Behc are Ottawa based trans and non-binary identified public educators who study and facilitate workshops regarding transgender, non-binary and gender diverse history, education, social and health best practices, as well as youth-led community development. Join THEM for the afternoon as THEY guide you forward in your professional equity goals.
Key Learning Objectives:
Dedicated time for discussion, conversation and Q & A

Understanding gender identity and gender expression

Affirming care models (name, pronoun, gender marker, clothing, washroom, sports/rec)

Understanding social transitioning and gender fluidity within a positive framework

Awareness expanding beyond the medical framework of transgender identities and lives

Pathways to building inclusive community & social engagement

Date: Friday, September 24, 2018
Workshop Time: 1pm - 4pm
Location: Quarry Park Heritage Arts Centre, Fullbrook Room, 166 Main Street, Stonewall, Manitoba, ROC 2Z0

Cost: $50.00 (plus HST)
Advanced registration is encouraged.
For further information, please contact Kaeden Seburn:
https://www.kaedenseburn.com/tour
Email: kaeden.seburn@gmail.com
Phone: 613-400-7457
Our workshops, presentations and events take place on land that we reside on as visitors, guests and settlers. We thank you for allowing us to be guests on your land. We thank you.
Holding our trans and gender diverse communities in thought - we send love, care, honor and pay respect to those who came before us, to those who are not with us today and to those who will follow us into the future. It is our gender diverse beings who have set up the road map, guidance and grounding which enables us to be able to work and speak in public spaces. We thank you.