Description
LEARNING POINTS
- Are you actually making money?
- What would you do with 50K of business credit?
- If there was a way to make money, get the capital you need and scale your business right here in Edmonton, would you take it?
- Do you know that more effective communication between the sexes is possible, but you're just not sure how to accomplish this?
WORKSHOP DESCRIPTION
No one starts a business to fail, so why is there such a high failure of companies in the first 24 months across Canada? One word; Structure...and ignorance. Both aren't valid excuses when you can't make ends meet or when you let your family down.
The structure is missed by moving to quickly and being overeager, I've made the same mistake I nearly failed so it's a good thing I am as resilient as they come and can find a solution. I have been more successful in the last year than in the 9 years before simply because I am able to find a way to add value to others and help them get where they want to be first. I did this by sitting down, making a priority and designed a systematic approach
SPEAKERS BIO - Caleb West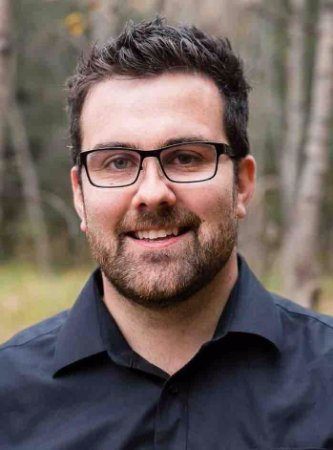 Caleb is a very independent, confident, decisive, self-starter, intense and driving. He has a strong sense of urgency, can react and adjust quickly to changing conditions, generate novel ideas, and deal with them swiftly. His first "official" company was started in 2008 and like anyone else faced and overcame challenges and obstacles to get where his is today with 3 successful companies and an expansion with all of them to Calgary that is ahead of schedule. Since then he has done over 6 Million dollars of sales within his own company while ensuring a minimum 18% profit year over year.
His drive is directed at getting the things done which he believes need to be done. Competitive, ambitious and venturesome, he responds positively and actively to challenge and pressure, always sure of his ability to handle problems and people. Caleb is an outgoing and poised person, a forceful, animated, communicator tending to be more authoritative than persuasive in his style. He talks briskly, with assurance and conviction and is a stimulating influence on others, while being direct, determined and flexible in dealing with them.
CONNECT WITH CALEB WEST
https://www.linkedin.com/in/caleb-west-469965a2/
ABOUT B2B MASTERMINDS
B2B Masterminds provides weekly workshops for business owners and entrepreneurs to get consistent business development training, mentorship and strategies for growth.

ADMISSION & GUARANTEE
Spots are very limited. Your investment is $20 in advance. The event is on the first come basis if you did not purchase a ticket in advance. We have a 100% satisfaction guarantee. If you are not happy with the workshop you attended, let us know and we will issue a refund.

AGENDA
5:00 - Registration starts
5:00 - 5:15 - 30 sec intros and networking
5:15 - 6:15 - Workshop and Q&A
6:15 - 6:30 - Open networking
7:00 - Official end

LOCATION & PARKING
Go right when you walk in. Do not go up the stairs. Park anywhere around the building.