Description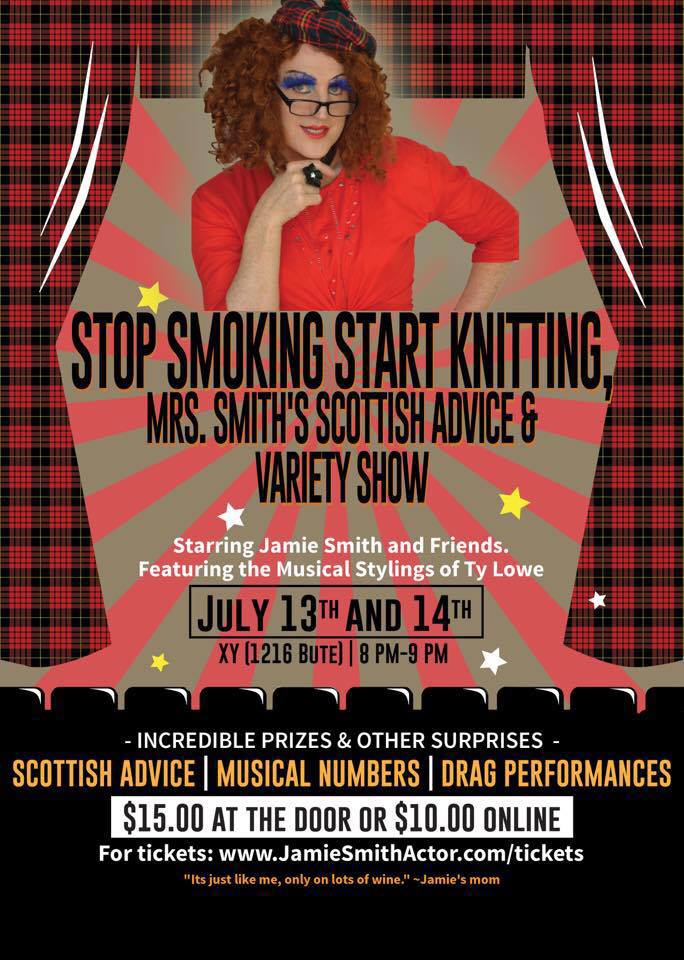 People are always coming up to and asking me, "Julie, how do you do this, and how do you arrange your flowers so beautifully, or how do you make your steak so juicy?" I don't know how I know so many things, I suppose years of practice dear. My children call me "a mother to the world." As a wife, mother of three beautiful children, professional knitting teacher, author of the best-selling book, "Stop Smoking, Start knitting," and certified life coach, I adore enriching my audiences lives with homemade Scottish shortbread, joy, and alcohol.

On July 13th and 14th, I will be giving advice to YOU my lovely audience. Sometimes I give tough love, sometimes I offer good home Scottish advice and sometimes, along with my Scottish cousin Ty Munroe (on piano), we offer musical therapy. If all else fails, there is a fabulous bar.
Think of it as coming into my home for a few drinks, and if you have been to a Scottish household, there is usually is some kind of surprise entertainment.
I look forward to meeting you and helping you to live more like I do.