Sales Have Ended
Ticket sales have ended
We're sorry that we missed you! Please sign up for our mailing list to receive updates to upcoming experiences, special offers and other news here: www.inspiredhumns.com See you at our next experience!
Event Information
Refund policy
Contact the organizer to request a refund.
Eventbrite's fee is nonrefundable.
Sales Have Ended
Ticket sales have ended
We're sorry that we missed you! Please sign up for our mailing list to receive updates to upcoming experiences, special offers and other news here: www.inspiredhumns.com See you at our next experience!
JOIN US FOR A MAGICAL NIGHT OF STORYTELLING AND NETWORKING OVER A WARM CUP OF CHAI!
About this event
Do you want to add more interesting people to your network? Are you looking for connections that go beyond small talk and swapping business cards? Do you like to challenge yourself to continuously grow? Do you enjoy fun, intimate, creative events that allow you to be your authentic self? If you answered "yes" to all these questions, this event is definitely for you!
When you purchase the ticket, you'll be asked a few questions that help us get a sense of who you are and what you're looking for (in terms of the connections you'd like to make). Think of us as your human algorithm! You'll be prompted to answer these short questions when purchasing your ticket and then we'll do our best to match you with the right connections.
Who We Are
We are InspiredHUMNS. We create events and experiences that bring together intellectually-curious, creative and inspiring people so they can meet and connect. We organize and curate high-quality experiences that prompt inspiring conversations, deep reflection and fun. You can expect all this at 'Stories & Chai, our monthly storytelling and networking experience.
The theme we'll explore for this 'Stories & Chai' is Inward and Out: How does looking inward create profound connections to ourselves and ripple out to others around us? How do mindfulness and self-awareness help us to heal and bring about real change in the world?
What will this experience look like?
'Stories & Chai' is designed to enable attendees to have a moment to reflect, be inspired and get to know each other while having fun. Here's what you can expect: we'll play an improv game to warm-up, listen to three storytellers share their personal stories around the theme of "Inward and Out", we'll break into small groups to share our thoughts and socialize (we promise this is not awkward!); and finally, we'll get together to reflect and wrap-up!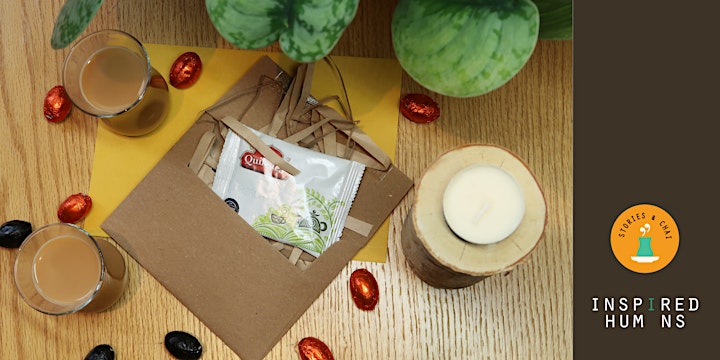 What do you get with your ticket?
We care about creating experiences that are engaging, social and fun. With your ticket, you will get:
Exclusive, invite-only access to our community group so that you can start getting to know each other (and mingle before the event starts).
A special 'Stories & Chai' package sent to your address (isn't it fun to get a package in the mail? We love it too!)*
Interactions so you can meet and share in a smaller group based on your indicated preferences.
* Please note - we can only send packages to Canadian addresses IF your ticket is purchased by the 9th of November. We will still mail the package to you even if you register later - you just may receive it later than the event.
Who are the storytellers?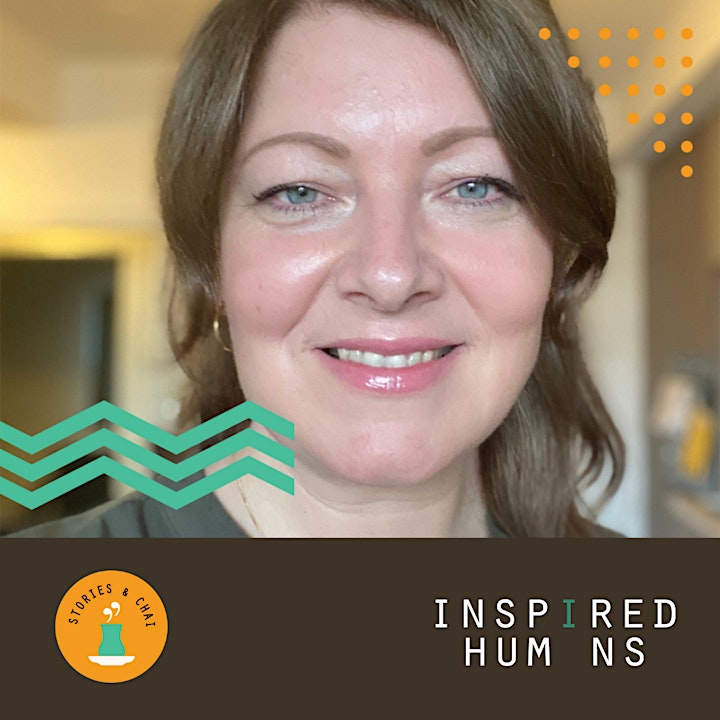 Ali Schofield - Co-founder of InspiredHUMNS, Centre for Educators of BMLs.
Ali is an educator and entrepreneur who values living a creative, inspired life. She is a people-person who loves to listen and learn from others. She has travelled extensively and lived in the Middle East for over 13 years where she has delightfully picked up new cultural elements and tastes. Ali runs a global social enterprise where she helps teachers understand how to preserve the languages and cultures of their multicultural students.
Terrence Ho - Head of Partner Success at Braze Mobility.
He is a son, brother and caregiver. He's held roles in the public, private and non-profit sectors, where he's learned to advocate tirelessly for the greater good as a strategist, facilitator, and community builder. One of his biggest influences is his younger brother who lives with Duchenne Muscular Dystrophy. Caring for his brother for almost 30 years has helped Terrence appreciate the unique needs of patients and caregivers. He's currently the Head of Partner Success at Braze Mobility, an assistive technology company that developed the first blind spot sensors for wheelchairs. Terrence has been inspired by these life experiences to become a change agent and advocate for accessibility, inclusion, and mental health. When he's not advocating for others and caregiving, you'll find him enjoying a podcast or jumping on his trampoline!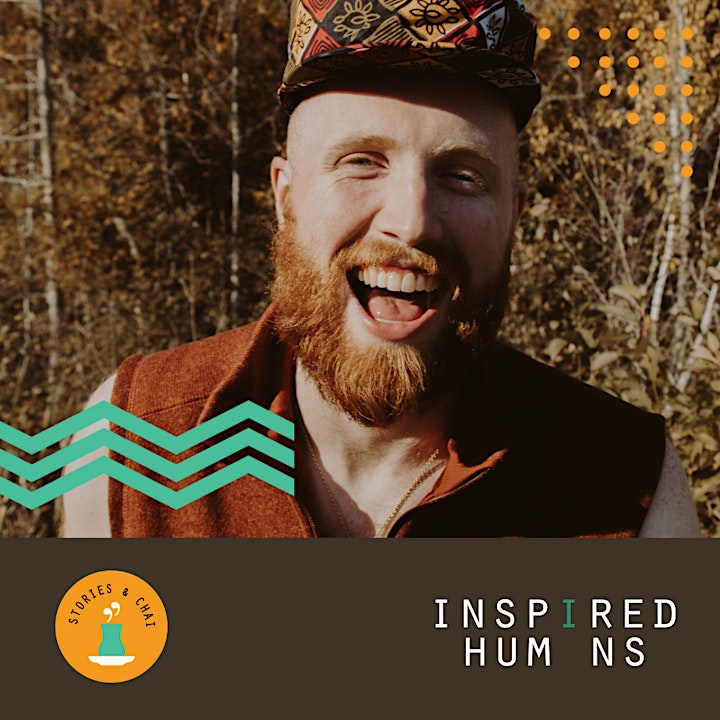 Stefan Kollenberg - Co-founder of Crescendo .
Stefan Kollenberg is a Canadian entrepreneur and change-maker. He is the co-founder of Crescendo, the platform supporting the most successful global diversity & inclusion programs. He is a very public mental health advocate, speaking openly about his experiences with addiction, anxiety, and his experiences with therapy.
Social Responsibility.
We care about creating a positive impact through our work. We support the work of social impact organizations by donating a portion of event profits to Black, Indigenous and Climate Action organizations. Ten percent of all profits made from this event will be donated to support the Black Health Alliance.
Refund Policy.
Already bought your ticket but can't make it? Don't worry! We offer a full refund up to 3 days before the event. Your ticket is also transferable to someone else, please send us a message so we can match them with the right group.
Date and time
Location
Refund policy
Contact the organizer to request a refund.
Eventbrite's fee is nonrefundable.
Organizer of Stories & Chai: Inward and Out
We bring together InpiredHUMNS so they can form deep and meaningful connections. As an InspiredHUMN, you're highly-motivated, uber-talented and multi-passionate! You're also more than happy to trade small-talk for deep and meaningful conversations, any day. But finding others just like you in a big city can seem a little bit like looking for a needle in a haystack. That's exactly why we've created this community. We do this by creating high-quality, curated experiences that help InspiredHUMNS to build deeper connections, open up dialogues and jump-start collaborations.
www.inspiredhumns.com