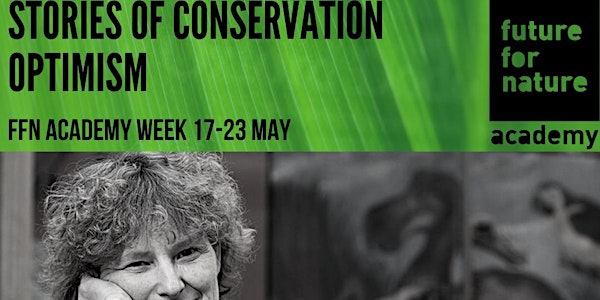 Stories of Conservation Optimism
In this interactive lecture EJ Milner-Gulland will talk about the background of the Conservation Optimism Network.
About this event
As human beings, we are facing a climate crisis and a mass extinction wave today. Battling these massive ecological crises can sound overwhelming and hopeless. Yet, hopelessness and inaction will not solve these crises. According to EJ Milner-Gulland, realistic optimism and inclusive global networking are crucial tools. The Oxford University professor is one of the founders of the initiative Conservation Optimism that aims to make nature conservation more inclusive to everyone. In this thrilling online lecture, EJ Milner-Gulland will provide illuminating insights regarding the background of the Conservation Optimism movement. Why do we need initiatives like these so urgently these days? And what is there truly transformative power? EJ Milner-Gulland will go beyond answering these questions. She will take us on a journey during which we encounter the Saiga Antelope in the Aral Sea and the vast forests of Cambodia. Are you ready to virtually travel to these places to find out more about Conservation Optimism and Co? Then, make sure to sign up for this free online lecture.