In this free interactive workshop learn how to style food and tips for taking great photos that you'll be proud to share on social media.
About this event
Have you ever scrolled through Instagram, and stumbled on a food photo that instantly made you hungry? Have you ever wondered how people even take such great food photos? Maybe you've been cooking or baking more recently and you want to share your creations? If you need some help, we've got a *free* workshop for you! Come to our food styling workshop presented by local Edmonton foodies, Anissa Armet (@dashofnutrition on Instagram) and Simran Pherwani (@simran.pherwani on Instagram). Anissa and Simran on their respective Instagram accounts have built up a following posting eye-catching photos while also using their platform to provide nutritious recipes and empower others to get into the art and science of cooking.
In the first 45 minutes of this workshop, you'll learn general food photography tips. Here are some of the concepts we'll be going over:
Tips for photographing different types of food
How to use the ingredients/garnish to make the photos pop
How to arrange your food item on the plate
Tips for choosing a background
Tips for using different props like dishes, cutlery, dish towels
Tips on lighting
The last half of the workshop will be interactive where you will be able to photograph your own food and get feedback from our facilitators. We also are giving away prizes for people who complete the entire workshop and post their photo on social media :)
In order to fully participate you will need to bring the following items to the workshop
Mandatory:
Prepared food you want to photograph (can be made by you/someone else, or bought)
Two devices (one to take pictures with and one to log into zoom)
Decorative dish to plate food
Clean space to photograph (e.g. table, countertop, desk)
Optional:
Props (e.g. cutlery, dish towels, different plates, ingredients used to prepare recipe, garnish that fits such as cilantro)
Something to take notes on
A zoom link will be sent out to those registered a couple of days before the event. Please note that in order to provide this workshop for free, our volunteers and organization have donated a lot of resources to limit barriers to participating. If you register and are no longer able to come please email us at converseandcook@gmail.com. No shows with no prior notice will not be allowed to register in future in-person or virtual Converse and Cook programming.
Should you have any questions feel free to get in touch with us at converseandcook@gmail.com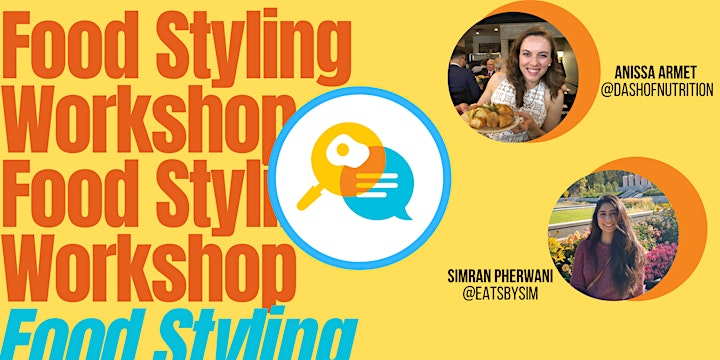 Organizer of Stories on a plate: Free workshop on food styling