Join us for an evening of mind games and mental magic at Storm Crow Manor featuring Toronto's top mentalism team.
About this event
Storm Crow Manor presents a night of mind games and mind reading, featuring "Toronto's most popular mind-reading duo" (BlogTO), Beyond Mental Borders.
Join us for drinks, dinner, and a performance that will "challenge the strongest of skeptics" (BroadwayWorld).
These performances will sell out!
EARLY BIRD DEAL - Buy your tickets before February 23 and get a $5 Storm Crow Manor Loot Card for your next visit!
5:00pm show: Seating begins promptly 5:00pm and show begins at 5:45pm.
7:30pm show: Seating begins promptly 7:30pm and show begins at 8:15pm.
Ticket guarantees access to performance space. Dinner/drinks not included.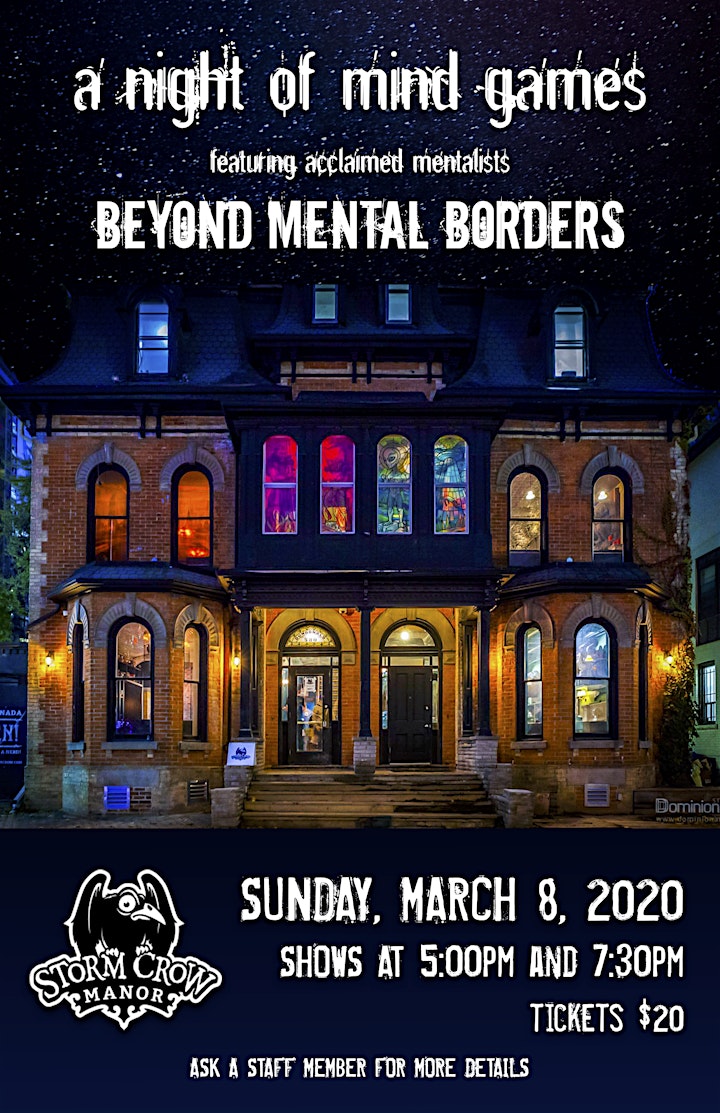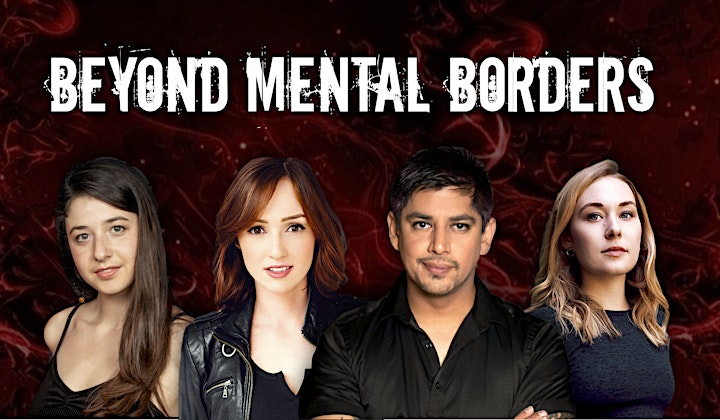 Organizer of Storm Crow Manor presents A Night of Mind Games
Beyond Mental Borders are the Toronto-based, acclaimed mentalism team of Shelby Handley, Armand Antony, Alexandra Brynn, & Lauren McGinty.
Performing sold out shows at some of the Toronto's top venues, corporate customized appearances for top Canadian companies, and live stunts on Canadian TV have quickly made Beyond Mental Borders an act to watch in the Canadian entertainment landscape.
Dubbed "Toronto's most popular mind-reading duo" (BlogTO) and presenting "an evening of mentalism and magic unlike any other" (Broadway World), Beyond Mental Borders deliver mental magic in a way that will leave you speechless.
Beyond Mental Borders became one of the first acts worldwide to create a virtual mentalism performance. Since its first performance, Quarantine has been performed for hundreds of spectators at home, through various virtual festivals, as part of college and university events, and for top companies in Canada.