Refund policy
Contact the organizer to request a refund.
Eventbrite's fee is nonrefundable.
Story Sticks is textured storytelling. This hands-on, virtual workshop series is led by local artist Pamela Schuller.
About this event
Bring your curiosity and wrap a stick that will serve as a tangible guide and inspiration for your life path. A calming and unique experience with texture, colour, and reflections on life.
Workshops dates are offered through May and June
What are Story Sticks?
Story Sticks are textured storytelling. This powerful yet simple art process is used to express feelings, set intentions and tell stories of your life.
Through this process of engaging your hands in wrapping sticks with textiles and colourful yarns, each thread becomes an organic emotional processing tool.
Wrapping Story Sticks provides an immediate point of access to your intuition.
Intuition is understanding something immediately without the need for conscious reasoning. Trusting this sense instills confidence in your actions and choices.
What can I expect to happen?
Each workshop will include question prompts that will guide you in the process of wrapping a stick that reflects one of the following themes:
Story Stick - reflects stories of life that nourish and inspire your heart
Self Care Stick - focuses on nurturing resilience
Vision/Intention Stick - aligns your intuition with life goals and trust in your choices
Following the introduction to the process , participants select a theme that speaks to them and wrap their stick. Each workshop will close with an optional sharing of your process or story.
There are enough materials provided that you may continue wrapping sticks after this workshop, guided by your ideas and inspirations.
What do I need to know?
Story Stick Materials
Materials need to be picked-up by making arrangements with Pamela or they can be shipped to you.
Shipping is available in the GTA and Canada-wide for an additional cost of $5.00 and arranging an Etransfer to Pamela.
Your request for shipping must be made 7 business days in advance to ensure delivery by the workshop date.
Please email PamelaSchuller8@gmail.com to arrange the pick-up or mailing of the materials.
What do I need to bring?
White Glue and a surface for the glue such as cardboard or a paper plate
Paper or Journal to write reflections about your experience
What is your Refund Policy?
As this is a virtual workshop with materials provided in advance, refunds will be considered on a case by case basis. Please contact Pamela by email at PamelaSchuller8@gmail.com.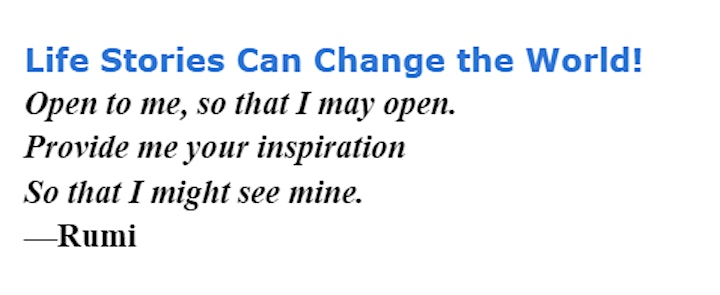 Do you have additional questions?
Please contact Pamela by email at PamelaSchuller8@gmail.com