Actions and Detail Panel
Storytelling For Social Change
Sat, 6 May 2017, 10:00 AM – 5:00 PM EDT
Description
10C is excited to partner with Elisa Birnbaum from SEE Change Magazine to offer a full-day storytelling workshop geared directly to individuals and organizations in the social benefit sector (non-profits, social enterprises, individual practitioners).
This training will help you craft and tell powerful stories, while sharpening storytelling and presentation skills. It will also enable you to have a deeper understanding of, and appreciation for, your Organization's Story and how to share it effectively.
With the use of theory and examples of successful and less successful

storytelling

, the workshop will outline the elements of a powerful story, such as:
• What makes a good story?
• The hook, the story arc, character development, the use of narrative, story structure
• The role of insight, its importance
• How a story becomes sticky and why that's important
• Making it about them, not you
• The importance of engagement, relevance and emotional connection
The day will also include helpful media relations training, including:
• What is your story? (knowing that is the first step to telling it)
• The importance of authenticity
• Knowing your unique selling proposition
• How to make facts compelling
• How to leverage social media
• How to deliver a strong interview
• How to pitch your story to media
• How to use video, digital storytelling and podcasts for greater impact
About Elisa Birnbaum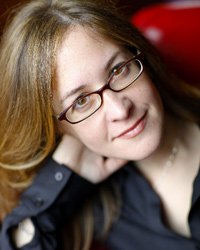 Founder, publisher and editor of SEE Change Magazine, Elisa Birnbaum has been bringing stories of social entrepreneurship and social change to a growing readership in Canada, the US, and beyond, for over six years. Last year the magazine received a generous grant from Heritage Canada to produce a multimedia project documenting social change in Canada. Due to her work in this area, Elisa, an Ariane de Rothschild Fellow, recently signed with a publisher to produce a book on social entrepreneurs around the globe (to be published next year). A journalist for over 15 years, Elisa has written for a range of publications and is currently a regular contributor to the National Post on matters of social entrepreneurship. She also works as a communications consultant and content writer for a range of clients, most of whom in the social change sector.
Contact
If you have any questions about the event, you can email joy@10carden.ca or connect with Elisa directly at elisa@seechangemagazine.com