Storytelling with Drag Queens for Kids + Adults - Chinatown Edition
Description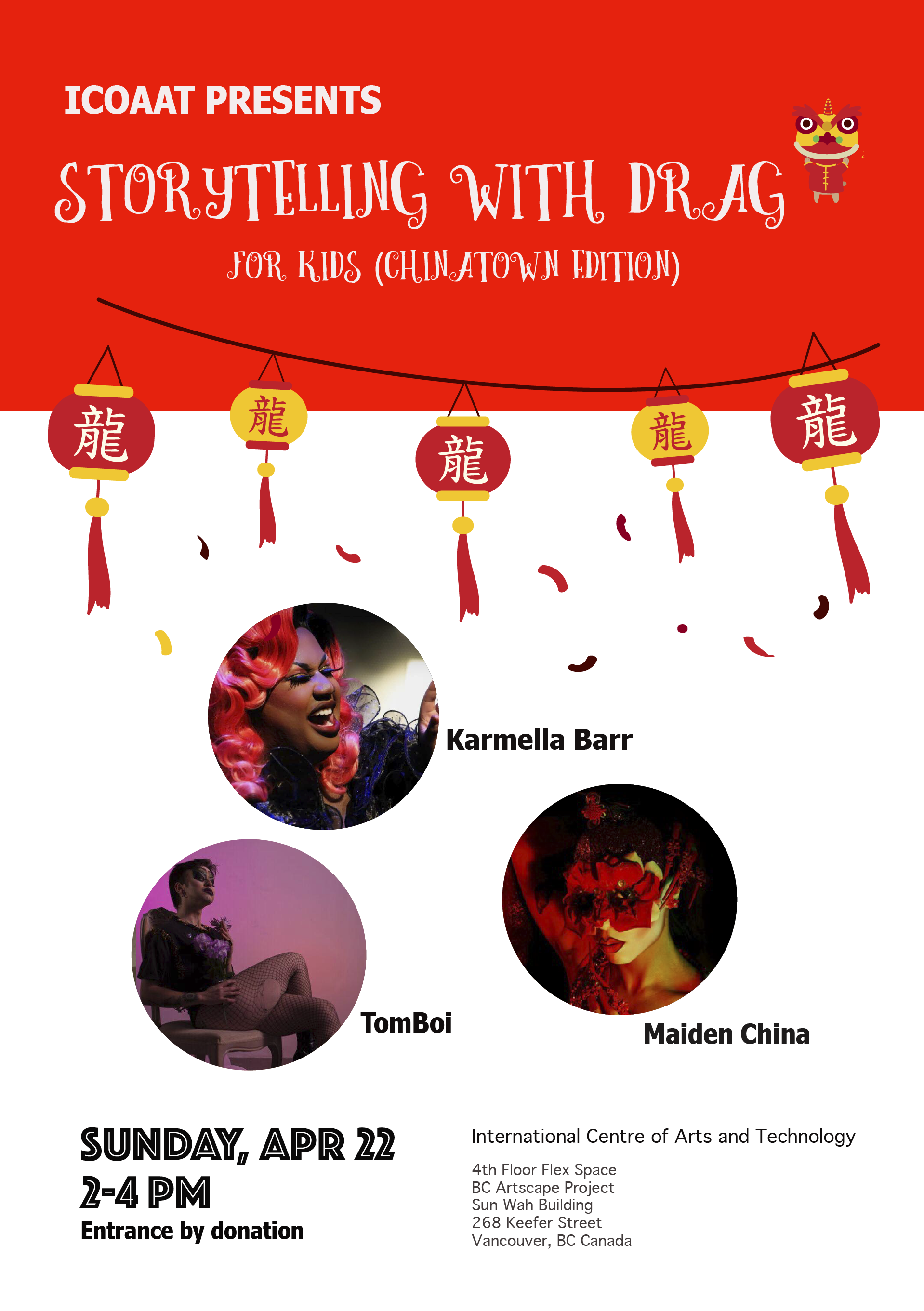 Storytelling with Drag for Kids + Adults (Chinatown Edition)!
We're back again for another exciting glamourous daytime event as Drag Performers read from their favourite picture books, this time in historic Chinatown!
Featuring the wonderful Karmella Barr, Tomboi, Maiden China and friends reading to kids. All to support gender diversity and literacy in a fun inclusive environment.
Fun, happy readings and a Q + A session, families and friends will not want to miss out.
***At the end of the show, we will have an open mic for kids to tell a little story or to share a joke. It always so popular and fun!
Arrive on time to make sure you secure seats. Open to kids thirteen and under accompanied by an adult.
Venue: International Centre for Arts and Technology, 4th Floor Flexspace in the new BC Artscape/Sun Wah Building at 268 Keefer Street just off Main.
Suggested Donation: $5-$10/family (All donations go towards the performers who volunteer their time to help put on these inclusive events to celebrate diversity in literature).
*Please note that there are plenty of affordable parking spaces in the parkade just off Keefer Street near the Korean restaurant. Please park on levels 5, 6 or 7, take elevator to ground floor to pay for parking using the machine, then take elevator to fourth floor for event. (no need to return to your car with the ticket) The venue is above the restaurant.