Description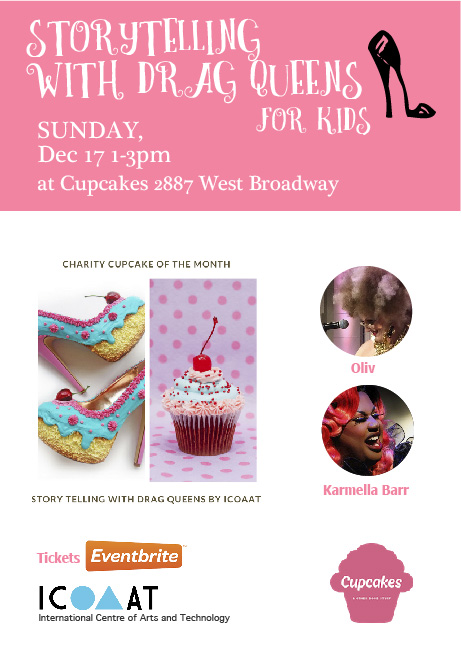 Join us as we team up with Cupcakes on West Broadway to present a very special edition of Storytelling with Drag Queens for Kids featuring Oliv and Karmella Barr!
Sunday, December 17 1-3pm at Cupcakes 2887 West Broadway
Cupcakes' Drag Queen cupcake is a red velvet cupcake inspired by a shoe that was inspired by a cupcake. We've accessorized it with pink and blue vanilla buttercream like a gorgeous bustier, red sprinkles like our favourite lipstick and of course, a cherry on top. $1 from the purchase of each cupcake goes to the Drag Queen Storytelling Program by ICOAAT. If a Drag Queen can't pull it off, no one can! It's anything but vanilla.