GET FIT IN 8 WEEKS BY WALKING! Progressive intervals to increase cardio. Thorough 10 min stretch at end.
About this event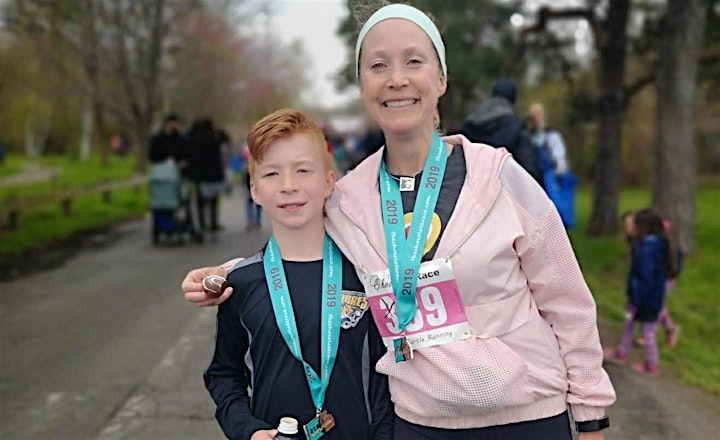 "Walking can be as good as a workout, if not better, than running," says Dr. Matt Tanneberg, CSCS, a sports Chiropractor and Certified Strength and Conditioning Specialist
This 8 Wk Walking Intervals Program is designed to help you be more consistent in your walking routine, feel great about yourself, and socialize with a great group!!
Your coach Kaley Metler, Presented by KJ's Transformation Fitness(see below for our bio)
Dates: March 19-May 7th (we will have class good Friday but you can do a make up if you cannot attend)
Weekly structure:
1. Warm-up tailored to a beginner fitness level and prevent injury.
2. Your coach will offer exercises along the walk. Posture exercises, moving upper body(you can bring 2 to 3 lbs weights or a resistance band), sometimes stopping and doing squats, etc.
3. Walking assessment will include cardio level from beginning to end of program. Also testing balance, mobility in some areas(like ankles), and flexibility in some areas(hamstring).
4. Cool down with stretching to include all major muscle groups & supportive discussion.
5. Happy to answer your nutrition & fitness questions during the walk.
The Physical Benefits of Walking
Walking improves fitness, cardiac health, alleviates depression and fatigue, improves mood, creates less stress on joints and reduces pain, can prevent weight gain, reduce risk for cancer and chronic disease, improve endurance, circulation, and posture, and the list goes on…"
The Mental Benefits of Walking
While the physical benefits are notable, the mental boost that can be gleaned from adding a walk to your daily routine may be more immediate.
One Stanford University** study found that walking increased creative output by an average of 60 percent. Researchers labelled this type of creativity "divergent thinking," which they define as a thought process used to generate creative ideas by exploring many possible solutions. According to the study, "walking opens up the free flow of ideas, and it is a simple and robust solution to the goals of increasing creativity and increasing physical activity."
Psychologists found that a 10-minute walk may be just as good as a 45-minute workout when it comes to relieving the symptoms of anxiety.But it's not only your creativity that will benefit from the mental lift. The act of walking is also a proven mood booster. One study*** found that just 12 minutes of walking resulted in an increase in joviality, vigor, attentiveness and self-confidence versus the same time spent sitting. Walking in nature, specifically, was found to reduce ruminating over negative experiences, which increases activity in the brain associated with negative emotions and raises risk of depression.
Wow that is some pretty amazing info about walking. Get's me fire up!!
Introducing your coach:
Kaley Metler CPT, CSN:
Certified Personal Trainer, Sports Nutrition III, Group Fitness Coach, Mom & Duck & Chicken Owner
I grew up on a family farm & ranch and played competitive sports all my life. Running has always been part of my training and I was Arizona State Champion in 300 Hurdles & 800 M moving on to attend National Qualifying Meet. I have a fun easy-going spirit and love to encourage the family aspect of training.
I focus on mobility & core engagement, ensuring we learn how to move our joints for better range of motion and less injury. I am skilled teaching these class types: Pilates, learn to run, aquafit, bootcamp, micro workouts, HIIT, walk fit, and core/glutes/spine. I really enjoy working with those over 50 & tweens/teens. I love teaching barefoot in nature so we can escape the digital world and learn to develop all the great muscles in our feet.
For mindful eating (nutrition), my journey has been on a steady incline to BETTER. First 15 yrs. of my working career were in field engineering. On the go style eating (eating out about 50%, but I did take along a lot of cans of tuna). I had my food sensitivity test done by a naturopath and it was smooth sailing if I ate according to it. I am fascinated how the body can be so healthy by our food choices. I now have my Level 3 Certification in Sports Nutrition so I can help my clients even more :)
References: https://www.nbcnews.com/better/health/why-walking-most-underrated-form-exercise-ncna797271#anchor-TheMentalBenefitsofWalking
**https://www.apa.org/pubs/journals/releases/xlm-a0036577.pdf
***https://pubmed.ncbi.nlm.nih.gov/27100368/
#walkinggroup #waterdownontario #waterdownevents #burlont #burlingtonontario
#LearnMoveWalk #BuildingBetterRunners #carliseontario #carlisle #rungroup
#carlisleevents
#learntorun #waterdownontario #waterdownevents #burlont #burlingtonontario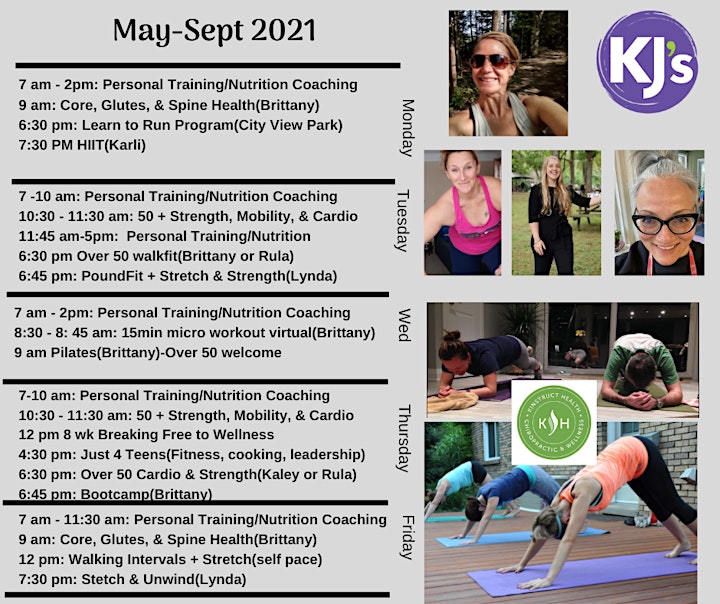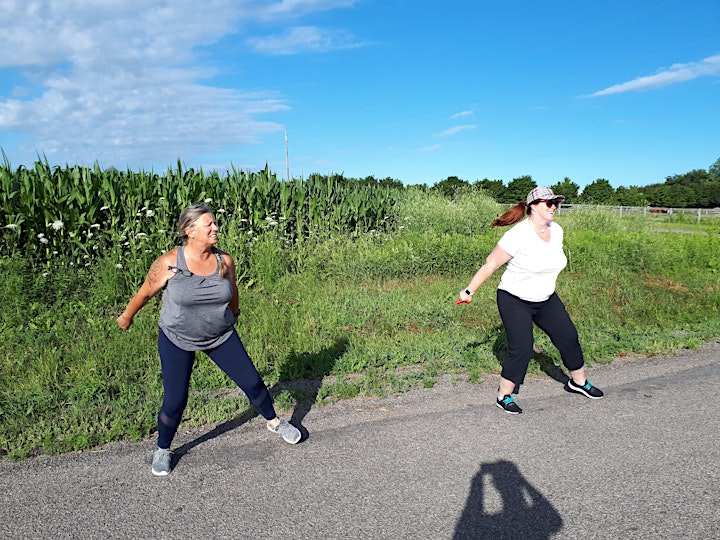 Organizer of Strabane/Carlisle/Freelton Walk Fit/Walking Group + Stretch 8 wks