Description
We all know that good strategy builds organizational capacity, enables good decision-making, assists with communication, and creates healthy working environments. However, the process of achieving an actionable strategic plan can be riddled with obstacles.
At Laridae, we understand that finding the capacity to engage in strategic planning can be particularly difficult for many non-profit organizations and community initiatives.
In this workshop, Laridae's CEO, Jonathan Bennett, will guide participants through a strategic planning journey that will help you determine where you can best invest your resources to achieve a customized roadmap for your organization.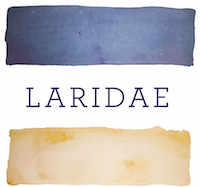 FAQs
Who is this workshop for?
If you're a senior leader, manager, or Board member of a non-profit, public sector organization, or community initiative, then this workshop is for you!
If you're a future leader, staff member, or volunteer who is interested in learning more about strategy, then this workshop will be a good fit for you too.
What are the benefits of attending?
Gain actionable knowledge to apply to your organization's mission right away

Learn from a sought-after expert in an engaging format

Expand your knowledge, skills, and expertise in strategic planning

Connect with other professionals in your sector
What is Laridae? Where can I learn more about the company?
Laridae is a full-service management consulting firm. We work only with non-profits, charities, associations, and public sector organizations. We are based in Peterborough, ON, but work with organizations across Ontario, and beyond. You can learn more about Laridae here.
Where can I learn more about the facilitator?
You can learn more about Jonathan Bennett here.

Do you accept other methods of payment?
Yes! We also accept electronic funds transfers and cheques. Contact Valentina (valentina@laridaemc.com) to make alternate payment arrangements.
How can I contact the organizer with any questions?
If you have any questions, email Valentina at: valentina@laridaemc.com.