STRATFORD FESTIVAL - HMS PINAFORE - Avon Theatre

Tuesday, 8 August 2017 from 2:00 PM to 4:00 PM (EDT)
Event Details
HMS PINAFORE
TUESDAY AUGUST 8, 2017
2:00 PM
AVON THEATRE
99 Downie St.
Stratford ON
SHIP-SHAPE SENSATIONAL
With witty dialogue, endearing characters, memorable tunes and a hilariously happy ending, these are the silliest shenanigans ever seen aboard a ship! Since its première in 1878, Gilbert and Sullivan's wildly popular operetta has delighted audiences with its nautical tale of love across class divides.
This production is dedicated to the memory of former acting company member Richard McMillan and sound engineer Bill Gosling.
Adults $20 (regularly $39) Children $13 (regularly $25)
Must be purchased in advance through the Eventbrite link
(Tickets must be purchased in advance - there are no refunds but you are free to give them to someone else by amending your registration)
Please note this is a relaxed performance
Relaxed performances are specifically designed to welcome patrons who will benefit from a less restricted audience environment. Patrons of all abilities are welcome, including but not limited to those with intellectual or learning disabilities, sensory processing conditions or autism. There is a relaxed attitude to noise and movement within the auditorium, and some minor production changes may be made to reduce the intensity of light, sound and other potentially startling effects.
Bring your children, grandchildren, nieces, and nephews to the Avon Theatre for an exciting adventure.
NO REFUNDS ARE AVAILABLE FOR THIS EVENT

Please note: The atmosphere at this event is noisy, active and the lighting can be very difficult for some individuals to tolerate.  Parents are responsible to determine if this is a suitable environment for their child
Note: The Potential Programme is happy to announce that we will be providing this Social Learning Opportunity at discounted ticket pricing

Due to allergies and sensitivities, please refrain from wearing perfume, cologne, aftershave, or scented products such as hairspray or lotion.
Marti Lussier, SW Community Events Coordinator
226-787-0333 or marti@autismontario.com
*************************************************
Français
OPÉRA HMS PINAFORE
LE JEUDI 8 AOÛT 2017, À 14 H
 THÉÂTRE AVON
99, rue Downie
Stratford ON
UN EXTRAORDINAIRE BATEAU!
Un dialogue plein d'esprit, des personnages attachants, des airs mémorables et un dénouement heureux tout à fait hilarant : les entourloupettes les plus folles jamais vues à bord d'un bateau! Depuis sa première représentation en 1878, ce très populaire opéra de Gilbert et Sullivan, qui raconte une histoire d'amour vécue à bord d'un navire, a séduit des publics de toutes les classes sociales.
Cette production est dédiée à la mémoire de Richard McMillan, un membre de la troupe de théâtre et de Bill Gosling, ingénieur du son.
Adultes 20 $ (au lieu de 39 $); enfants 13 $ (au lieu de 25 $)
Vous devez acheter les billets à l'avance en utilisant le lien Eventbrite
 (Les billets doivent être achetés à l'avance – aucun remboursement n'est prévu, mais vous pouvez les offrir à une autre personne en prenant soin de modifier vos données d'inscription.)
À noter qu'il s'agit d'une représentation décontractée
Les représentations décontractées sont spécialement conçues pour accueillir la clientèle dans un environnement moins contraignant. Ces représentations s'adressent aux spectateurs possédant des habiletés variables, notamment (mais non exclusivement) aux jeunes ayant une déficience intellectuelle ou de troubles d'apprentissage ou de problèmes de traitement sensoriel, ou ayant reçu un diagnostic d'autisme. À l'intérieur de l'auditorium, le bruit et les déplacements sont mieux tolérés et il est possible que certaines modifications légères de production soient effectuées afin de réduire l'intensité de la lumière, du son et d'autres effets de surprise.
Amenez vos enfants, vos petits-enfants, vos neveux et nièces au Avon Theatre et faites-leur vivre une merveilleuse aventure.
 AUCUN REMBOURSEMENT POUR CETTE ACTIVITÉ
Pour voir la version française de cette affiche s'il vous plaît regarder pour l'affiche correspondant sur la page principale 
Marti Lussier, Coordonnatrice des événements communautaire
226-787-0333 ou marti@autismontario.com
Vous désirez parler à quelqu'un en français? 416-246-9592, poste 239 ou rpcprovincial@autismontario.com
When & Where

Avon Theatre
99 Downie St
Stratford, ON
Canada

Tuesday, 8 August 2017 from 2:00 PM to 4:00 PM (EDT)
Add to my calendar
Organizer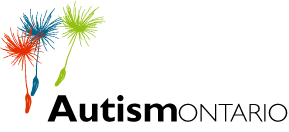 Autism Ontario's South West Region includes:
-Windsor Essex (and surrounding areas)
-Chatham (and surrounding areas)

-Sarnia Lambton (and surrounding areas)

-London Middlesex (and surrounding areas)
-Huron Perth (Goderich-Clinton, Stratford and surrounding areas)
-Grey Bruce (OwenSound - Kincardine and surrounding areas)
Marti Lussier
Potential Programme Community Event Coordinator - SW Region
Autism Ontario
(226) 787-0333
marti@autismontario.com
FAQ
1.) Do I need to print out ticket or email confirmations to attend this event?
No, no need to print anything.  When you arrive at the event, you will have to check in at the registration desk.  You will be asked for your name and how many people are attending with you.  That's all.

2.) Do I need to bring proof of diagnosis?
No, not needed.  Again, just check in at the reg desk and enjoy the event.

3.) Is there a cost to attend this event?
Most of our events are free, as the cost is covered by Autism Ontario's Potential Programme, in partnership with Ontario Ministry of Children & Youth Services and the local Autism Ontario Chapter.  If there is a cost, you will see it on the registration page when you select how many ticket you need.

4.) Do I need to be a member of Autism Ontario to register and participate?
No.  While membership does provide other great oppourtunities, all Potential Programme events from Autism Ontario are open to all families with children under 18 with ASD who reside in Ontario.