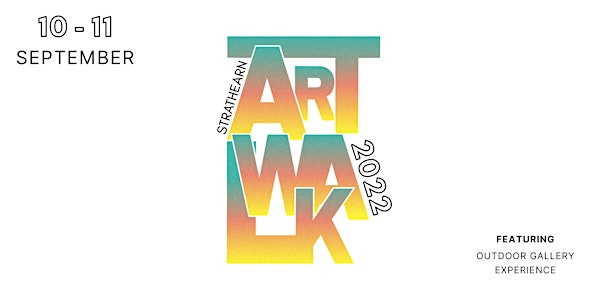 Strathearn Art Walk 2022
We invite you to join us on September 10th & 11th, 2022 from 12 p.m. to 7 p.m. each day for the 10th Anniversary of the Strathearn Art Walk.
When and where
Location
Strathearn ArtWalk Strathearn Edmonton, AB T6C 3S3 Canada
About this event
WE'RE BACK!
We invite you to join us on Saturday & Sunday, September 10th & 11th, 2022 from 12-7 pm each day for the 2022 Strathearn Art Walk!
The Strathearn Art Walk is a free, family-friendly event. This annual celebration of the arts strives to bring out the best in our community by bringing people together to celebrate emerging and professional art, all with the scenic backdrop of our beautiful river valley and skyline.
Previous years have featured over 300 artists and attracted more than 25,000 visitors.
COVID-19 continues to impact so many amazing events and festivals in our city, and we are no different. Once again, we are spread over two days, but we will feature 175 artists each day. This will help ensure a safe, distanced event for all to enjoy. And we will be working closely with Alberta Health Services and the City of Edmonton to ensure all guidelines are followed.
You are able to register for both days. However, you will be responsible for tearing down and removing all of your infrastructure from the site in between days. There will be no overnight security.
After you complete the online registration form, you will receive an information package, via email, for more information regarding the festival. (Don't worry if you don't get an email immediately, it might take a few days to process).
As the weekend approaches, more information will be sent through email, or accessible from our social media and website.
Before registering, we recommend reading through this year's Artist Guide, located on our website. The guide should help answer any of your questions.
If you have any other questions, please email us at info@strathearnartwalk.com
We're so excited to see you all in September.
-Team Art Walk