About this Event
The North Vancouver Museum and Archives and the Friends of the NVMA Society are hosting a talk by ZoAnn Morten, nationally recognized salmon stewardship leader, and Tsitsayxemaat Rebecca Duncan, Squamish Cultural Teacher, as we celebrate International Year of the Salmon along with organizations around the world.
Both speakers are North Vancouver residents with in-depth knowledge of local salmon and the challenges and hope that surround their past, present, and future. The event will feature a range of archival images from the Archives and striking modern images from photographer Fernando Lessa. Select artifacts from the Museum collection will be on display. ZoAnn will reveal North Vancouver streams: past, present and future and how streams have shaped our communities, which species of fish currently live in our streams, who helps to care for them and how you can help. Rebecca will share the story of "Origin of the Salmon People" and traditional Salmon songs.
Explore the close and respectful relationship between salmon and Indigenous peoples, rooted in the legends, ceremonies, and practices of the First Nations. Examine the human impact on our environment and neighbourhood streams, our evolving stewardship practices and the attitudes we have to the natural world. Develop a connection to salmon and their journey through North Vancouver.
Companion piece: The Forest is a new exhibition that explores our relationship with the North Shore forests. Learn about the impact of early industry on the landscape and the actions taken to protect watersheds; gain a better understanding of the delicate balance between economy and environment and help us plan for the future.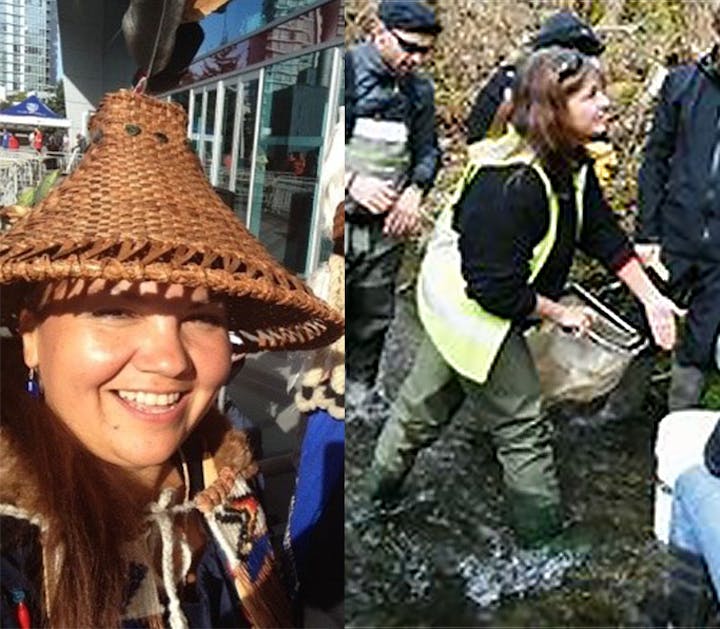 Speakers Tsitsayxemaat Rebecca Duncan and ZoAnn Morten