Share your passion and grow your following with premium live streaming and content creation tools from Logitech, Logitech G, and Blue.
About this event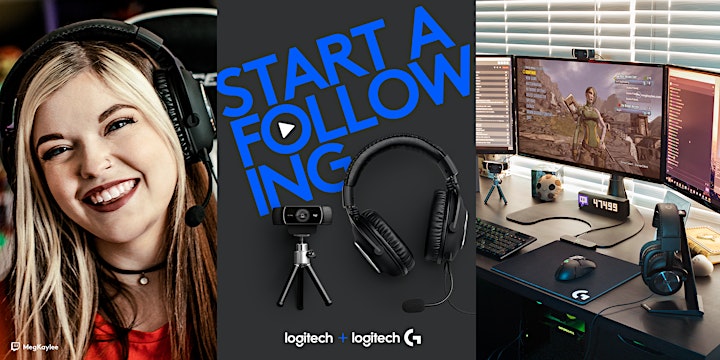 Various streaming platforms and podcasts have become the new form of media millions consume daily. In this session, Pavlo will share his tips & tricks for upcoming Streamers and Creators on how to share your passion and grow your following with premium live streaming and content creation tools from Logitech, Logitech G, and Blue.
In this session, you learn:
What tools you need to set up a stream
How to set up your stream
Tips and Tricks to get your stream started
How to give your YouTube videos, Instagram stories, and other content a professional look and feel—your growing fans and followers will thank you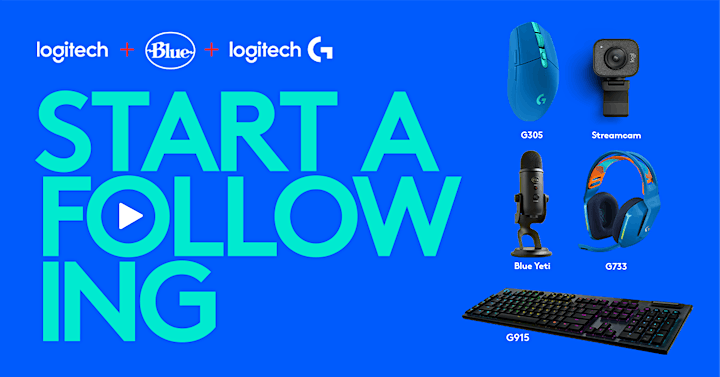 Raffle: End of the sessions will be giving away a Streaming Gear for Gamers & Creators Package [G733 LIGHTSPEED Wireless RGB Gaming Headset, G305 Lightspeed Wireless Optical Gaming Mouse, G915 Gaming Keyboard, StreamCam Plus, & Blue Mic Yeti USB Microphone, Blackout Edition]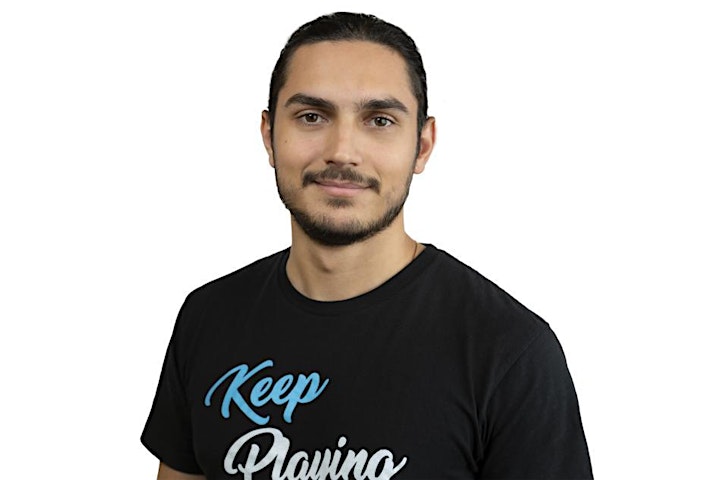 About Pavlo,
Pavlo is a creative tech-fanatic, who received his first computer at the age of 6. His dad installed Jazz Jackrabbit 2 and Pavlo instantly fell in love with video games. He'd come home from school and instantly run towards his computer or GameBoy to play games for hours. His competitive nature has brought him close to tournament-style games like Counter-Strike, League of Legends, and Rainbow Six Siege. He's clocked in 642.4 hours of competition in the Rainbow Six Siege game alone! Pavlo has taken a step back from the competitive scene of gaming to focus on other interests like podcasting and streaming. He channels his energy and discipline used for competitive gaming into his creative endeavours but will still clock in some game hours, this time on a more casual level!
https://www.logitechg.com/en-ca
Facebook: https://www.facebook.com/logitech.canada
Instagram: https://www.instagram.com/logitechg/
Twitter: https://twitter.com/LogitechG
Organizer of Streaming Gear for Gamers and Creators
Spotlight is both a physical and a virtual destination, bringing together a community of like-minded people to learn, work, and grow. An unparalleled, motivational event space, it provides a robust calendar of thought-provoking guest speakers, inspiring seminars, and educational workshops to help move you closer to achieving your personal goals.
Come share your experience with others. Together, we inspire each other through building a sense of community while moving ourselves closer to realizing our goals and ambitions.
Join the Spotlight Conversation 
https://www.facebook.com/groups/thespotlightconversation/
The purpose of the group is to keep the conversation going, providing access to Spotlight experts, event content, and a discussion forum. 
About Staples Canada
Staples Canada/Bureau en Gros was founded in 1991 and operates over 300 locations across all Canadian provinces. A constant source for small business and educational needs, Staples Canada has transformed into the Working and Learning company. Staples Canada is committed to being a dynamic, inspiring partner for all its customers, always adapting to ensure they have the resources and experience to help them work, learn, and grow. The two staples in the company's logo reflect the collaboration between Staples Canada customers and the 10,000 associates at the 300+ locations across Canada. Visit staples.ca for more information, or get social with @StaplesCanada on Facebook, Twitter, and Instagram.