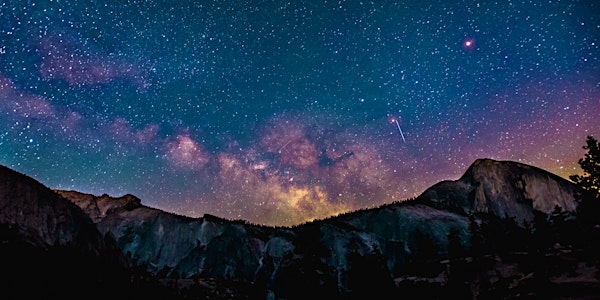 Stress Reduction Relaxation Hypnotherapy Session
Stress Reduction / Relaxation / Regeneration Hypnotherapy Session
About this event
Want to Feel refreshed, nicely relaxed, and regenerated?
Join a 1-hour deep regenerative relaxation session.
What is this about?
Michael with Conscious Harmonics a C&R Clinical Hypnotherapist will be facilitating a Relaxing and Regenerating Therapy session over zoom.
This will be a simple type of hypnotherapy session, similar to a guided meditation taking place for 1-hour.
Why Relaxation Therapy?
Studies have shown that 1 in 3 adults suffer from the effects of unmanaged stress. Many of us don't even realize how stressed we actually are; often becoming accustomed to being tense, so we think of it as normal.
Stress built up a long period of time can reduce our ability to regenerate, which means less energy and tolerance to combat daily stress.
I personally know the effects of stress. I've gone through chronic stress and burnt out adrenals. I'm grateful to say I am now completely at ease while healthily motivated and inspired.
I chose to offer this types of simple sessions for free so people can experience the benefits. During my times through stress I know I would have benefitted greatly from this. Maybe others will as well.
What are the benefits?
Improving concentration and mood
Boosting confidence to handle problems
Improving sleep quality as much as 80%.
Reducing activity of stress hormones
Reducing muscle tension, pain, headaches & migraines
Increasing blood flow to the brain & major muscles
Greatly lowering fatigue
Help to restore and strengthen the immune system
Lowering of blood pressure
Stress relief and the lessening of chronic pain, tension
Diminish any emotional upsets
About the Facilitator.
Michael van Soest has been studying the healing arts of consciousness since the year 2010.
While on my own personal journey, I've used hypnosis, personal development tools, and techniques to overcome my own depression, anxiety, smoking, eating and drinking habits. Most importantly I reversed my chronic stress & anxiety to a healthy level.
Certified Clinical Hypnotherapist Registered with the International Medical & Dental Hypnotherapy Association
Stress Management Consultant Registered with the International Association of Counselors & Therapists
Self Published Author
Public Speaker
For more information contact Michael van Soest at Michael@ConsciousHarmonics.ca
You can also text 1-250-267-9039
Note: Please register if you'd like a reminder, Add to your Calendar, And set an alarm.
If you'd just like the zoom link here it is: https://us02web.zoom.us/j/84650403329
All the best,
Michael van Soest