Description
CALGARY YOUTH JUSTICE
STRONG NOT WRONG Fundraising Event
proudly presented by Cenovus Energy
Honorary Co-Chairs: Jim Button and Gary Davies
Event Patrons
Mike Ellis (MLA)
Darrel Janz
Honourable Rebecca Schultz
Honourable Doug Schweitzer
Dick and Nancy Wilson
Event Emcee is the one and only Dallas Flexhaug, from Global Calgary!
You are invited for an inspiring evening of live music, stories, delicious hors d'oeuvres and cocktails, silent auction and amazing company.
Featuring Calgary's own, the extraordinary Amy Bishop! You may have seen her on CTV's The Launch, and now you can see her live! Amy's personal motto is "there is always something to be grateful for." We couldn't agree more. Be ready to be inspired!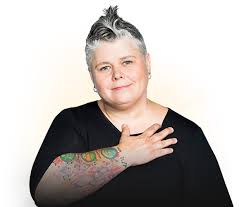 Tickets are only $50 per person!


ALSO!
Mitchell, program participant & Volunteer Coach, Keith, (pictured above) will be sharing their story - don't miss it!
WHERE: cSPACE King Edward, 1721 29 Ave SW, Calgary, AB
PARKING: There is a parking lot and free parking on the street on 29th Ave.
WHEN:
Tuesday, November 5th 6pm- 9pm
WHY:
For many young people the difference between trouble and triumph is someone who sees the good in them. We have an inspiring evening planned with an opportunity to hear from a youth participant and their Volunteer Coach about their experience. Their story of hope and change will help you understand why we love what we do, and learn how, together, we can help others to reach their potential too.
Since 1996 the Calgary Youth Justice Society has helped youth find what is strong in their lives through programs proven to build resilience, reduce risk and nurture community connections. We connect adult volunteers with young people who need support. Our approach is strength focused, seeing beyond what's wrong to nurture what's strong.
All proceeds from the event will directly help CYJS to reach more young people.
When we see what's strong, they see what's possible.
On behalf of our organizing committee, the staff at Calgary Youth Justice Society, and the youth that we serve, thank you for helping more young people to have hope for their future.
Here's another great reason to attend!
Purchase raffle tickets, available only at the event, for your chance to win two (2) airline tickets from Air Canada for any of their scheduled North American destinations including Hawaii, Mexico and Caribbean.


Thank you for purchasing your ticket to the Strong Not Wrong Fundraising Event and supporting Calgary's youth.
We are grateful for our Media Sponsor, Global Calgary!

Many thanks to our generous sponsors!