Description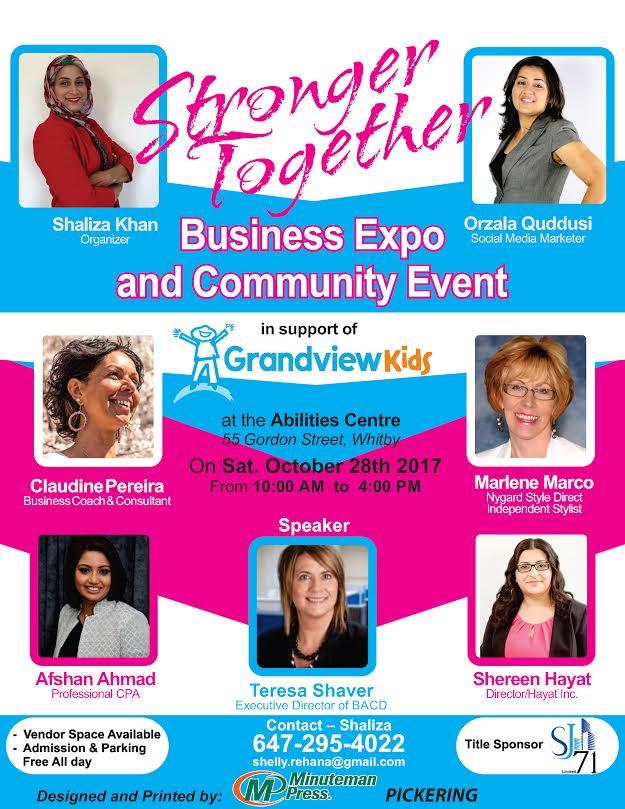 My goal and desire for this community event and future events is to bring different communities, businesses, families from different background and cultures together. As the diversity in our community grows we must be inclusive in our communities as it is enriching our lives and future generations of entrepreneurs and communities. Let us come together as one while breaking barriers and building bridges as a community and forming lasting relationships and collaborations to grow together.
EVENT SCHEDULE
10:00 am - 12:00-noon Complimentary Henna and Face Painting

11:00 am- 11:10 am MP Mark Holland
12:00 - 12:30 Nygard Style Direct Independent Stylist by Marlene Marco
12:30 pm - 1:00 pm Arthur Murray Ajax Dance School Performance(put on your dancing shoes)
1:00pm - 1:15pm Grandview Kids Presentation
1:15 pm - 1:35 pm SJ71 Presentation
1:35 pm - 1:55 pm Teresa Shaver Executive Director at Business Advisory Centre of Durham
Topic: Networking
2;00 pm- 4:00 pm Complimentary Coaches corner
If attendees register online you will be entered into a draw for a special prize.
Lots of prizes and giveaways.
Kindly asking if everyone can please bring a can of tuna to help Feed the Need Durham to alleviate hunger in our community.
Bring your families, friends, neighbors, invite everyone. There will be a variety of local vendors.

FREE ADMISSION
FREE PARKING