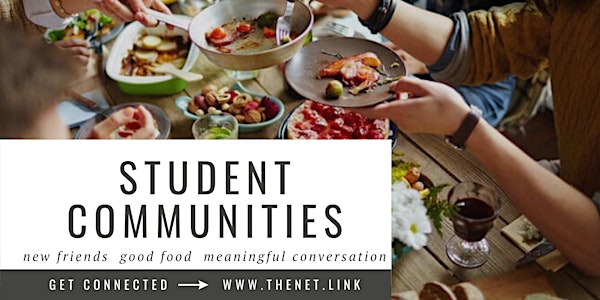 Student Community: Thursday Pub Night
Student Community: Pub Night runs every Thursday from 7-9pm at the Last Class on campus
When and where
Location
The Last Class 1 Georgian Drive Barrie, ON L4M 3X9 Canada
About this event
The Net and GLSCF are hosting their first in-person Student Community Thursdays from 7-9 pm in the Last Class at Georgian College. We provide the food, you show up and together we will build social connections. Student Communities are a great way to meet other students, talk about life issues that matter to you; and make an investment in your mental and spiritual wellness.
Dates for the fall semester are:
November 24 (Classroom A215) - Scott Burton
December 1 - Krysta Joelle
December 8
December 15 - Christmas Dinner (tentative date)
The table will be served community-style with a mix of pre-selected food choices to satisfy most common food restrictions and preferences. However, if you have special dietary requirements that need to be accommodated, please ensure you let us know ahead of time. Water and soft drinks will be provided, but please note that alcohol is not covered during this event.
For further questions or details about the Pub nights, please email connect@thenet.link. Seating is limited, so please register early to save your spot.