Description
Are you a high school or junior high student who wants to start their own business one day?
Then join us for this free event that shares how students can improve their odds of Student Startup Success.
Created specifically for high school students and junior high school students, the free Students Startup Symposium is a great place to:
Learn new business skills from four international speakers

Meet local resources available to aspiring and first-time entrepreneurs

Be inspired by student entrepreneurs showcasing their businesses and pick your favourite
This event coincides with a special session for teachers, counsellors and parents on Helping Students Successfully Build an Entrepreneurial Career Path.

Speaker Topics
During the evening, guest speakers will present on "how to" topics.
When you arrive, you will pick two of the following four sessions to attend:
Adam Berk: How to know if your idea is a potential winner

Cathy Han: How to grow yourself and your business

Jonathan Gottfried: How to come up with better business ideas

Seah Sheppard: How to get customers
Speakers
Adam Berk: New York
A head mentor for the global Google Launchpad Accelerator, Adam has helped 1,000's aspiring entrepreneurs validate their business ideas.
Cathy Han: San Franciso
A native Calgarian and a Y Combinator graduate who is on Forbes' top 30 under 30 list, Cathy's company recently placed 3rd at the LVMH Innovation Awards
Jonathan Gottfried: New York
A founder of 'the' global student hackathon league and a member of the Forbes to 30 under 30, Jon loves creating new technology and teaching people how to do the same.
Sean Sheppard: San Franciso
A serial entrepreneur with multiple successful exits, Sean is a co-founder of GrowthX where tech entrepreneurs learn the art of sales and the science of marketing.
Student Entrepreneurs Showcase
Local high school and junior high students have the opportunity to showcase their businesses and compete for one of three different student entrepreneurship awards as chosen by the participants of the event.

Contact Craig Elias (info below) if you would like to present in the student entrepreneur showcase.

Schedule
5:30-6:15: Registration, Student Entrepreneur Showcase and Resource Fair

6:15-7:00: Skill Development Session #1

7:00-7:15: Student Entrepreneur Showcase and Resource Fair

7:15-8:00: Skill Development Session #2

8:00-8:15: Student Entrepreneur Showcase and Resource Fair

8:15-8:30: Student Entrepreneur Awards & Closing
Sponsors
This event is hosted by Bow Valley College, is part of the 150 Startups Initiative, and is made possible by the generous support of the RBC Foundation.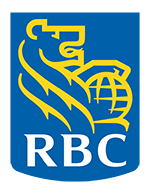 Got Questions?
Contact Craig Elias by phone (+1.403.874.2998) or email (CElias@BowValleyCollege.ca).