About this Event
Here's your chance to be inspired by students and graduates that have seen great success in starting their own businesses, nonprofits, and brands! From raising funds for cancer research to changing social norms one post at a time. This year's speakers come from diverse backgrounds and industries with one thing in common, an inspiring story.
Student Talks gives students the opportunity to share their stories and inspire others along the way. Each talk is always emphasized with a powerful message that at least one person can take with them and give them the confidence to live their lives to the best of their ability.
Join us on January 23rd, 2020 at Shopify's Ottawa office, 150 Elgin Street, 8th Floor, Ottawa, ON Canada. There will be great food and inspiring stores so get your FREE ticket today!
Doors open: 5:30pm
Event begins: 6:00pm
Dress code: Business Casual
We are Telfer International, a global minded club within the Telfer School of Management at the University of Ottawa. We enhance students lives through our International Mentorship Program and networking and social events.
Check out the Student Talk's YouTube page to get a glimpse into what this event is like!
SPEAKER ANNOUNCEMENTS!!
We've been revealing our speakers in the last few days on our social media accounts. Here are the ones announced so far! Keep an eye out on the Telfer International Instagram for more info.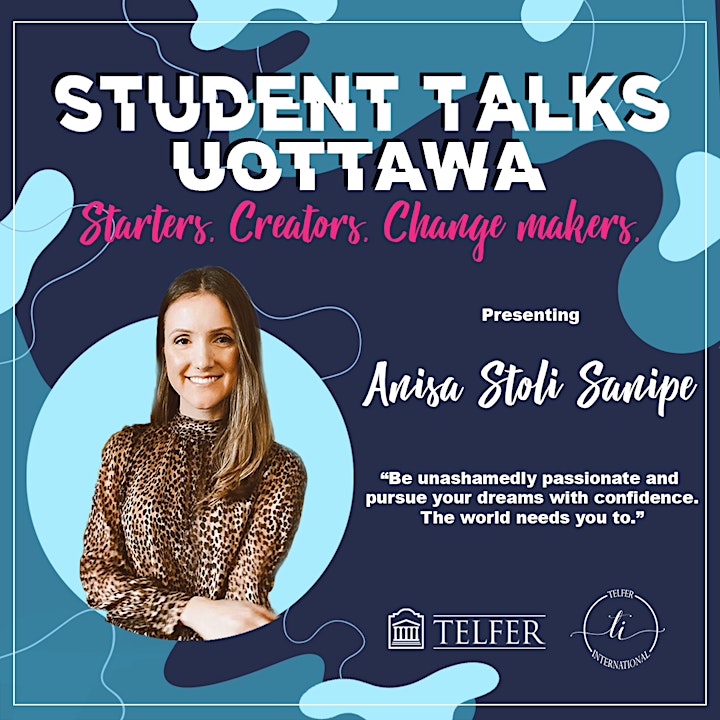 Anisa Stoli Sanipe is a Marketing Strategist and Co-founder of The3Skills, a recent start-up with the mission to help international students and new graduates learn how to land great jobs. Born in Albania, raised in Greece then immigrating to Canada at the age of 12, Anisa had her whole future planned out. Yet after 6 years of college and university education and a teaching degree, she found she had no desire to actual pursue teaching -at least not in the traditional sense. After finding her love for the world of communications, Anisa combined her two passions into her dream career- teaching people how to use communications and marketing to reach their goals. And is now living this dream fully!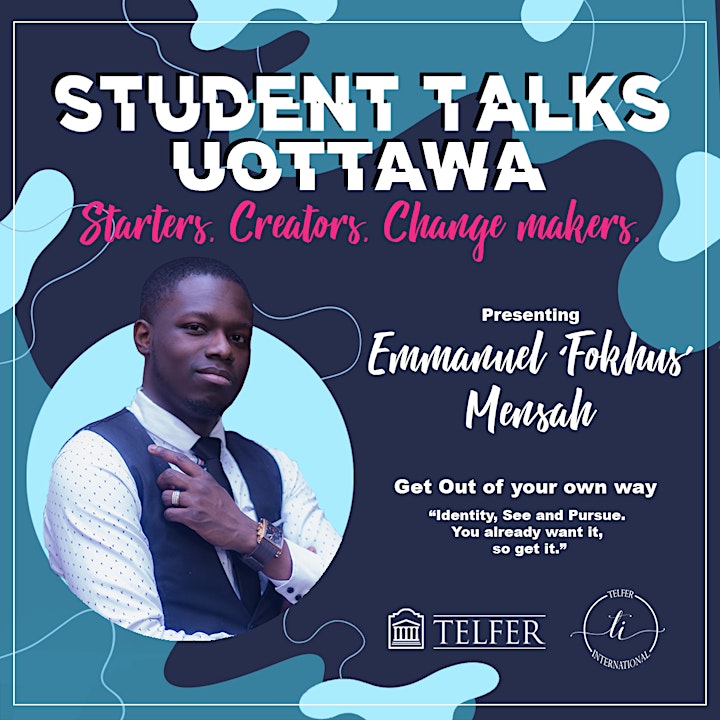 Emmanuel 'Fokus' Mensah is an entrepreneur for not one but two local businesses, Prophetic Cutz Inc. and inFokhus Productions. This multi-talented uOttawa alum is driven by the desire to always want more and to always be better. Despite the oppositions or the lack of resources he had, his vision has now become his reality. We are so excited for him to share his inspiring story THIS Thursday at Student Talks.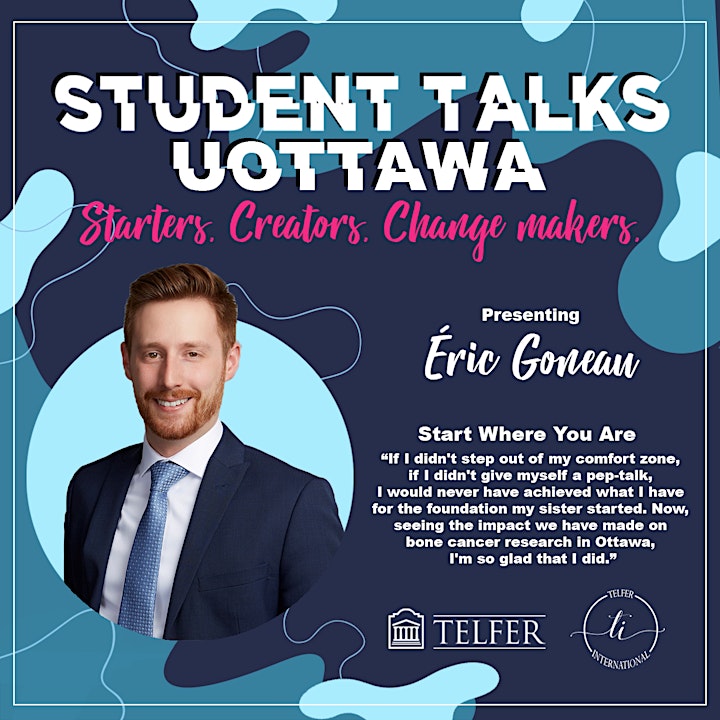 Éric Goneau is the President of Valérie's Flutter Foundation, an organization dedicated to building awareness and raising much needed funds for cancer research in Ottawa. Éric was inspired to lead this organization after his sister, Valérie, lost her battle to a rare form of bone cancer. Her positive attitude, her contagious smile and her selflessness at such a trying time in her life pushes him everyday to continue the legacy she created when starting this organization. Over the past 8 years, Éric has worked hard to grow the Flutter Foundation in our local community giving over $450,000 to research at the Ottawa Hospital, all while attending the University of Ottawa as a law student.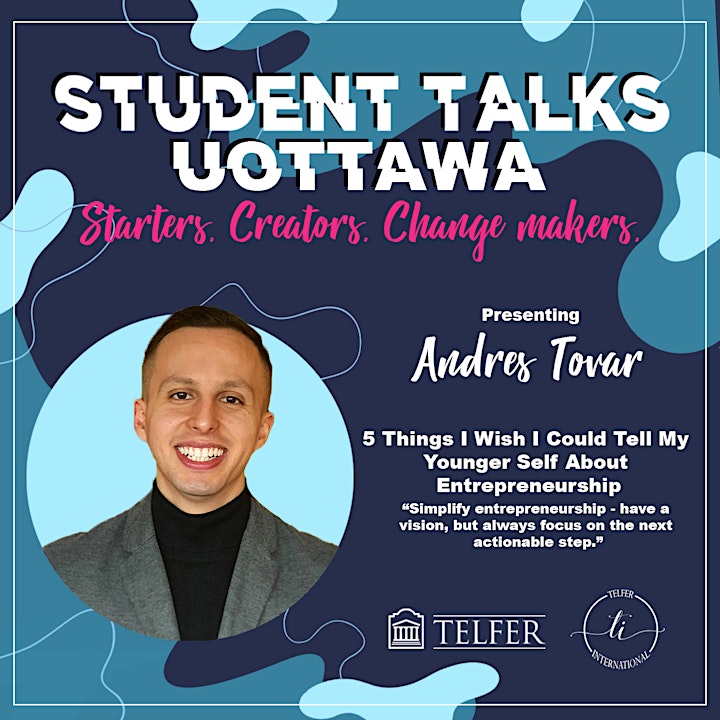 Andres Tovar a great example of pushing through obstacles to get to where you dream of being. After immigrating to Canada from Colombia as a child, Andres had to adapt to a completely diverse environment and learn 2 new languages. Through adversity he took a chance on himself by launching a Digital Marketing Agency, Noetic Marketer, just 4 months after graduating. Andres was inspired to live a life following his dreams, having full-control of his life, while impacting as many people as possible.